Accenture completes acquisition of Eclipse Automation
Posted on September 1, 2022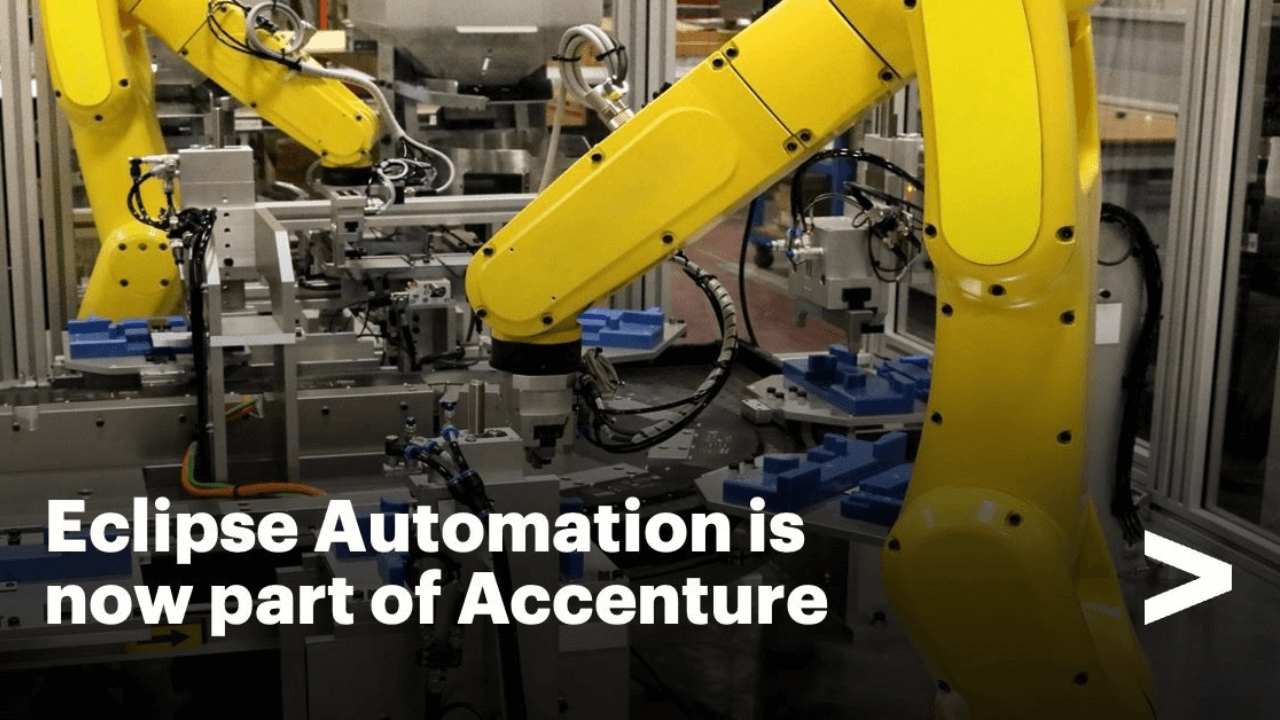 Professional services company Accenture announced the completion of its acquisition of Canada-based automation solutions manufacturing company Eclipse Automation.
Known as a customized manufacturing automation and robotics solutions, Eclipse Automation creates automated manufacturing systems to produce sophisticated products for life sciences, industrial equipment, automotive, energy, and consumer goods companies.
With this deal, Accenture can now start building automated production lines that leverage the cloud, data, and artificial intelligence (AI). This innovation can, in turn, help factories and plants shift into a smarter, more productive, sustainable, and safe environment.
Accenture added that Eclipse's team of 800 professionals will join their digital engineering and manufacturing service called Industry X.
The conditions of the buyout, first announced last July, were not disclosed to the public.