ARTA, Multisys to develop anti-red tape app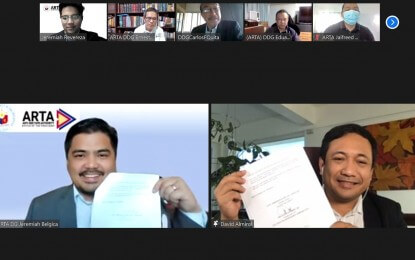 Software engineering solutions firm Multisys Technologies Corp. and the Anti-Red Tape Authority (ARTA) signed an agreement to develop the GoSmartApp, a web application that aims to speed up government transactions and cut red tape.
ARTA Director General Jeremiah Belgica emphasized the benefit of having a strong public-private partnership to deliver better services to the people. The GoSmartApp is a donation from Multisys to ARTA, and it is set to launch on April 22. 
Further, Multisys CEO David Almirol said, "The GoSmartApp will give a better decision-making tool and one way to create a more sustainable, and a cost-efficient system for the government, [so that we can save money and prevent corruption]."
Multisys is also the software engineering company behind the StaySafe.ph app, which is widely used for contact tracing.