Baring PE Asia closing $1B deal with Straive
Posted on August 18, 2021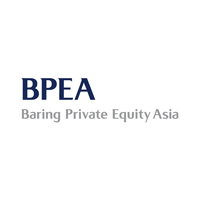 Asian private equity firm Baring PE Asia (BPEA) is reportedly nearing to close a US$1 billion acquisition of Philippine-based outsourcing firm Straive from Swiss fund manager Partners Group.
According to Bloomberg, BPEA and Partners Group are already finalizing the details of the deal.
If the merger continues, this will be BPEA's second major acquisition this month. The private equity firm recently acquired Hinduja Global Solutions for US$1.2 billion.
Straive provides outsourcing services to finance firms, education, science, technical, and medical research publishers globally. 
It serves its clients in 14 languages through their global operations and employs at least 15,000 individuals across Philippines, India, China, Vietnam, Nicaragua, the UK, and the US.