BPO firm TCDX named 2020 Best Employer Brand
Posted on November 4, 2020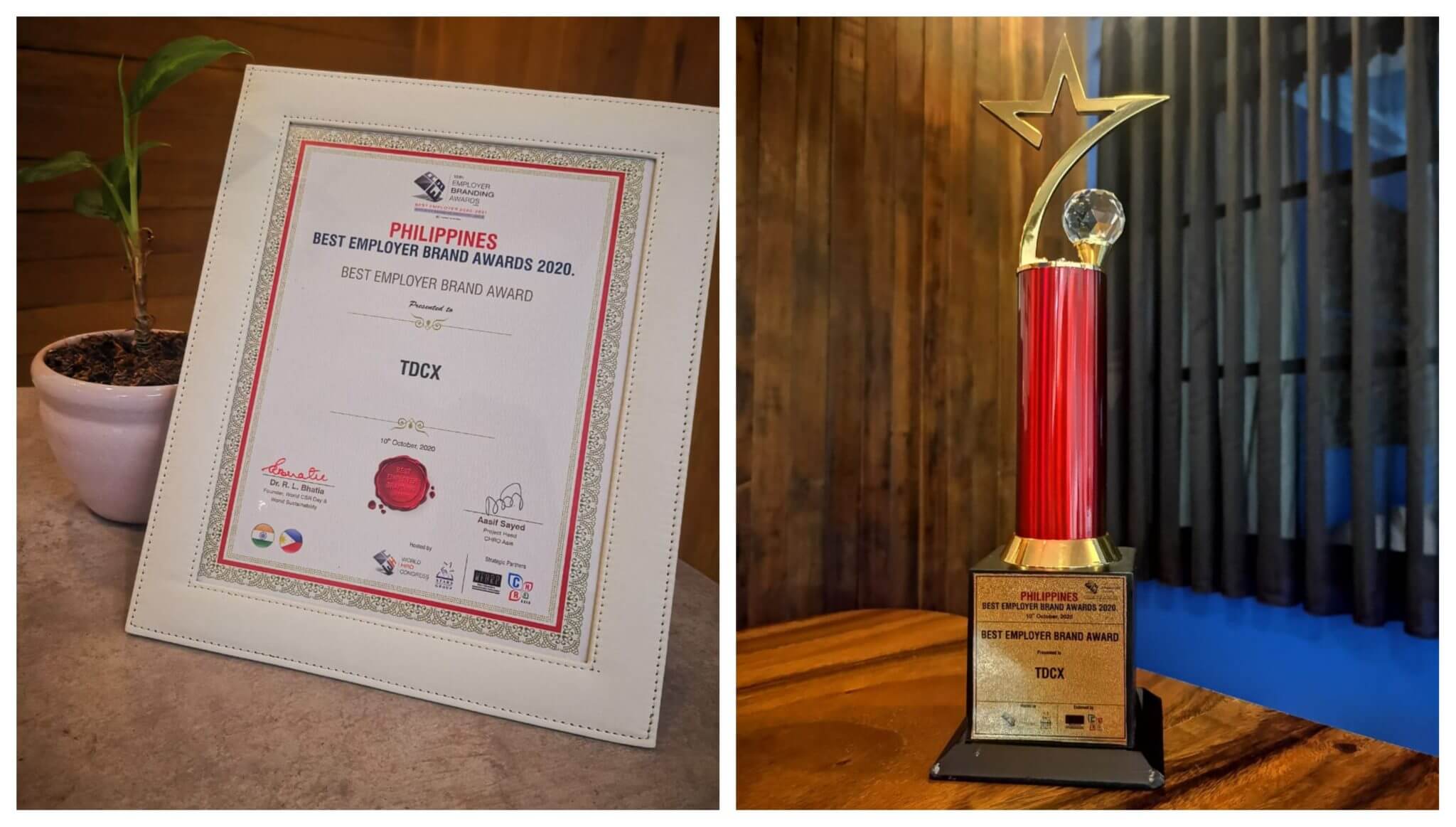 Business process outsourcing services provider TDCX was awarded the "Best Employer Brand" during the Philippines Best Employer Branding Awards 2020. The award was instituted by the Employer Branding Institute (EBI), World HRD Congress, and the Stars of the Industry Group
The Excellence in HR – Organizational Award was presented to TDCX for its continuous innovation of an overall positive, engaging, and empowering brand experience for employees. Through its "Be Happier" campaign, TDCX has prided itself on putting a premium on employee satisfaction to drive customer success.
People Director Vanessa Maningas sees this recognition as a great affirmation of what they do despite challenging times.
"This award is important to us because what we care most about is making our people happier, and this only means that we are in the right direction despite how tough this year has been. It encourages us to continue doing our best to create a healthier, friendlier work culture," said Maningas.