Gov't rolls out in-office vaccination drive, BPO office among first to benefit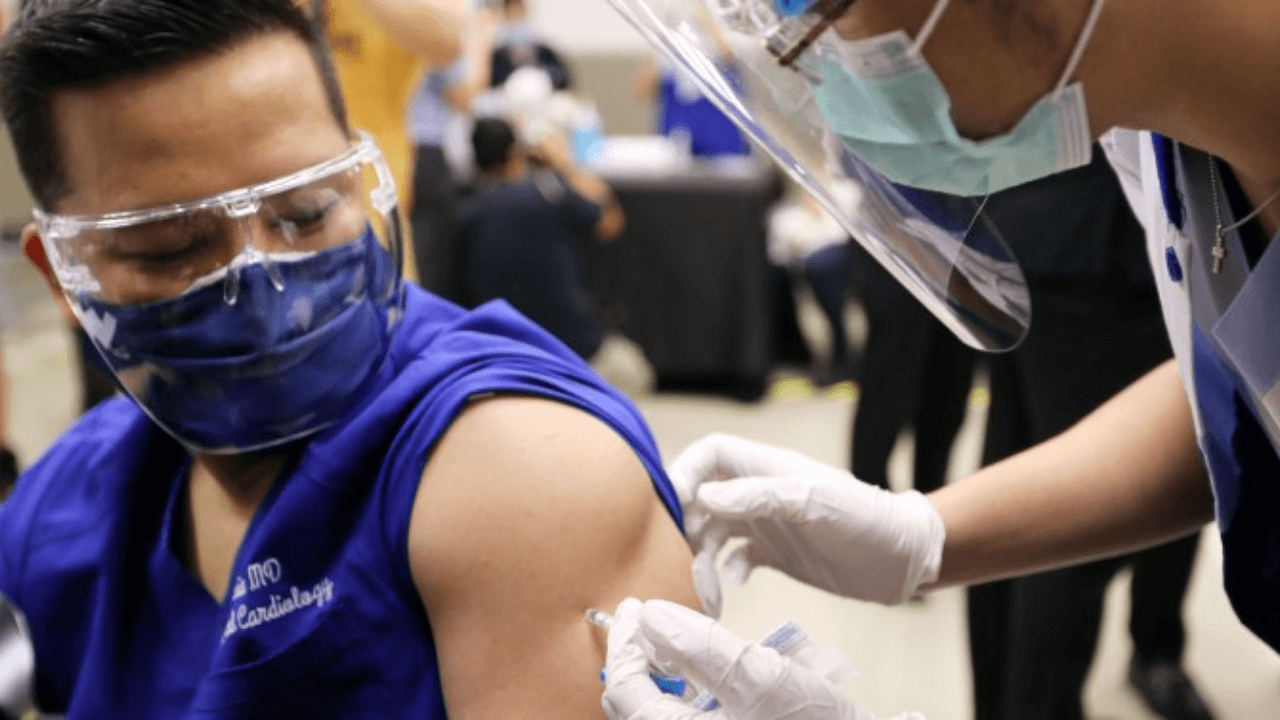 The National Task Force (NTF) Against Covid-19 recently held an on-site vaccination drive for business process outsourcing (BPO) employees to ramp up the government's initiative to achieve herd immunity. 
The program, dubbed as "Jabs in Job Sites," was held in Makati City and was participated in by 300 BPO employees from Teleperfomance. 
"Since March 1, the Metro Manila and 38 other places were already on Alert Level 1 which is the start of our preparation for the new normal. We are now at a crossroad of having that path for the new normal and we want to make sure that we will not go back to the surges," vaccine czar Carlito Galvez said.
He said that the vaccination drive is also a good measure to take in preparation for another surge in Covid-19 infections. 
"But we cannot say when the next surge is going to happen. What we need to do is to have an additional wall of protection," he added.
Under the new program, the government will start allocating vaccine supplies to companies so they can ensure that their employees are fully vaccinated.
The government and the private sector agreed that the new strategy will help keep the economy quickly recover since the vaccines were made more available for the economic frontliners while Metro and Manila were placed under Alert Level 1.