MMC urged IATF to consider easing restrictions for fully-vaxxed people
Posted on September 10, 2021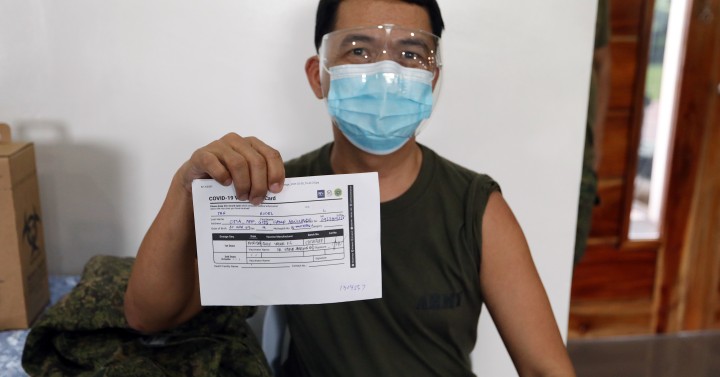 The Metro Manila Council (MMC) requested the Inter-Agency Task Force for the Management of Emerging Infectious Diseases (IATF) to consider relaxing COVID-19 restrictions for fully-vaccinated individuals in the National Capital Region (NCR).
Last Thursday, Metropolitan Manila Development Authority (MMDA) and MMC Chairman Benjamin Abalos stated that this move would not only help the government's campaign to vaccinate the rest of the population but also bolster economic activities in industries and services hit by the pandemic.
Abalos noted that, as of September 8, the country's capital had already recorded around 56% or over 5 million of its population have completed their vaccination while  84.21% or 8,262,558 individuals already received their first dose.
The MMDA chair added that by next month, they are forecasting a total of 77.57% or over 7.6 million people in the metro to be fully-vaccinated.
"The more people who complete their inoculation, the sooner we can achieve population protection," Abalos concluded.