PEZA approves 10 new ecozones to lure investors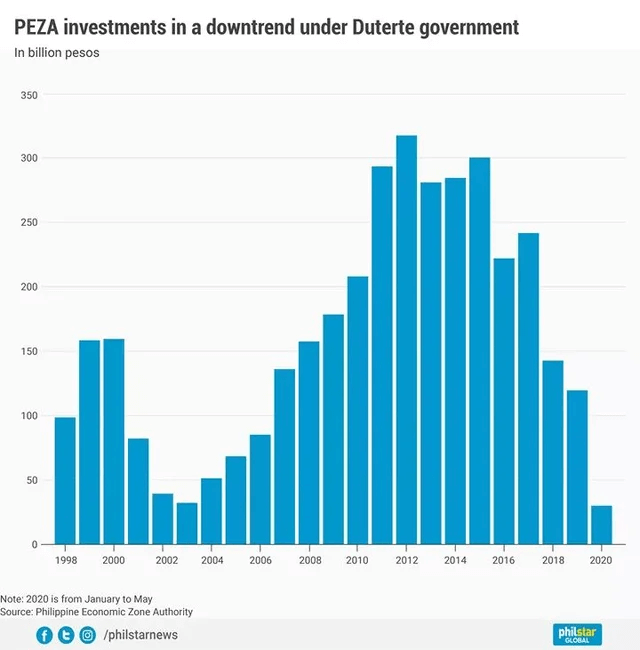 Ten new economic zones were approved for establishment by the Philippine Economic Zone Authority (PEZA) to lure in investors as a move to help the country recover from the economic effects of the COVID-19 pandemic.
In a statement, PEZA said that of the 10 new ecozones, one each will be constructed at the Cordillera Administrative Region (CAR), Ilocos Region, Western Visayas and Davao Region. The bulk of the new tax-free areas will be located in Calabarzon and Central Luzon regions, which will get four and two more ecozones, respectively.
As of May, PEZA investments were down 31.6% year-on-year to P29.54 billion. "The investment climate at this time is very, very challenging. I just want to think that this is preparation for better times," said Unionbank of the Philippines chief economist Ruben Asuncion. 
"And if these are located outside of the usual economic centers, this move supports some sort of economic development decentralization that this government has stressed in the past," he added.