PH to be the second worst performing in ASEAN – AMRO
Posted on September 25, 2020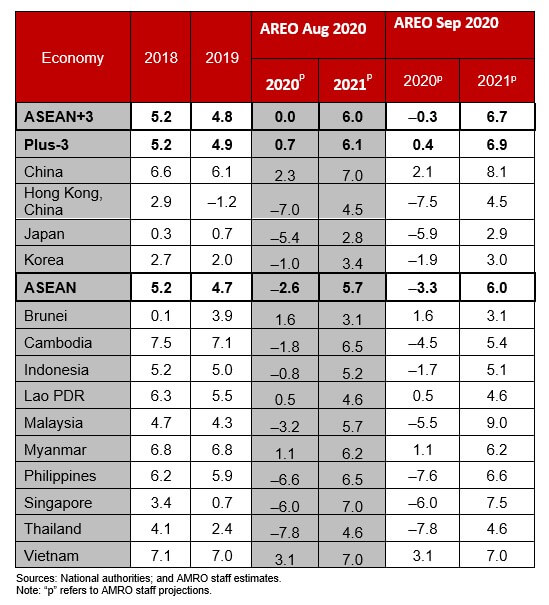 The ASEAN+3 Macroeconomic Research Office (AMRO) is expecting the Philippines to be the second-worst performing economy in the region this year as the COVID-19 pandemic takes a heavier toll on the country.
In a note sent to reporters on Thursday, AMRO further lowered its gross domestic product (GDP) forecast for the Philippines in 2020 from an August projection of -6.6 percent to a revised -7.6 percent. In its August economic forecast, AMRO had expected the Philippines to be the third worst performing economy in ASEAN behind Thailand and Singapore.
Further, AMRO expects the Philippine economy will return to a positive growth trajectory with GDP rate 6.6 percent in 2021. It is also expecting a strong "V-shaped" recovery in the ASEAN GDP growth in 2021.