Policy gaps worsen COVID-19 infections in BPOs – group
Posted on August 19, 2020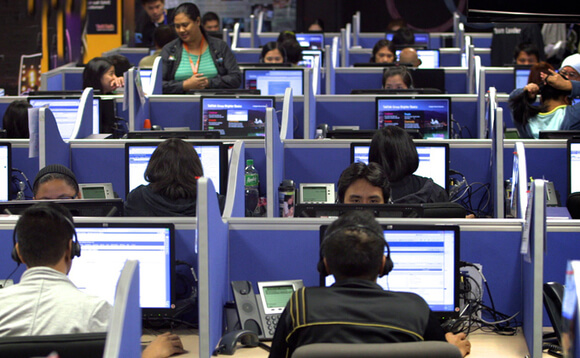 Many employees in the business-process outsourcing (BPO) industry are now left vulnerable from the impact of COVID-19 due to existing gaps in government policies, according to the BPO Industry Employees Network (BIEN).
BIEN president Mylene Cabalona said that the increasing number of positive cases in the BPO industry is "alarming," adding that they received reports that at least 15 BPO companies have now rising cases of COVID-19, and 120 workers have already been infected by the disease.
Cabalona noted that one problem is that BPO companies are "not transparent" when reporting cases, compounded by the lack of enforcement of government guidelines to prevent the spread of the disease in workplaces, particularly contact tracing.
Another issue raised by BIEN vice president Sarah Prestoza was the lack of clear government policies on who should shoulder the testing of BPO workers. The Department of Labor and Employment (DOLE) and the Department of Trade and Industry (DTI) issued Joint Memorandum Circular (JMC) 20-04 last Friday, which listed industries to be covered by the expanded targeted testing for workers. The list did not include BPO employees.