TUCP requests minimum wage increase to P1,007 in Metro Manila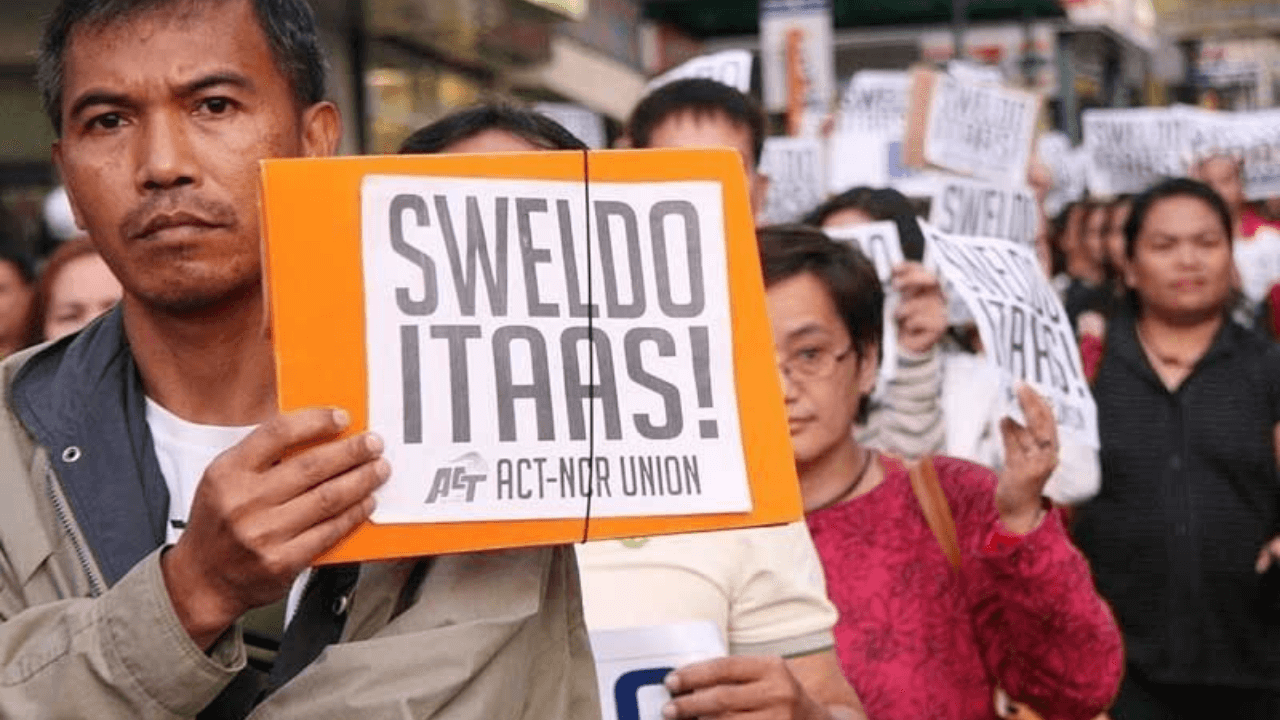 The Trade Union Congress of the Philippines (TUCP) recently submitted a petition regarding increasing the minimum wage of private workers in Metro Manila to P1,007 (US$19.25).
Filed before the Department of Labor and Employment's Regional Tripartite Wages and Productivity Board, TUCP sought a P470 (US$8.98) wage hike from the current P500 to P537 per day (US$9.56 to US$10.26) in the National Capital Region (NCR).
TUCP's petition noted that the P470 (US$8.98) wage hike is reasonable "since [all healthy foods] are subject to the same changes in the prices of goods and services."
Citing the Ateneo Policy Center, the labor union stated that the daily food requirements of a family of four reach P734 (US$14) while a family of five is equal to P917.50 (US$17.51).
The petition added that the current minimum daily wage can only afford families 'nutritionally deficient survival meals,' which could cause undernourishment to Filipinos.
TUCP also noted that the P12,843.48 (US$245) monthly income is "sorely inadequate" to cover health, transportation and communication, and education, among others.
Meanwhile, labor group Bukluran ng Manggagawang Pilipino is pressing for a P750 (US$14.21) minimum wage across the country.