VXI wins 9 Stevie® Awards
Posted on February 15, 2021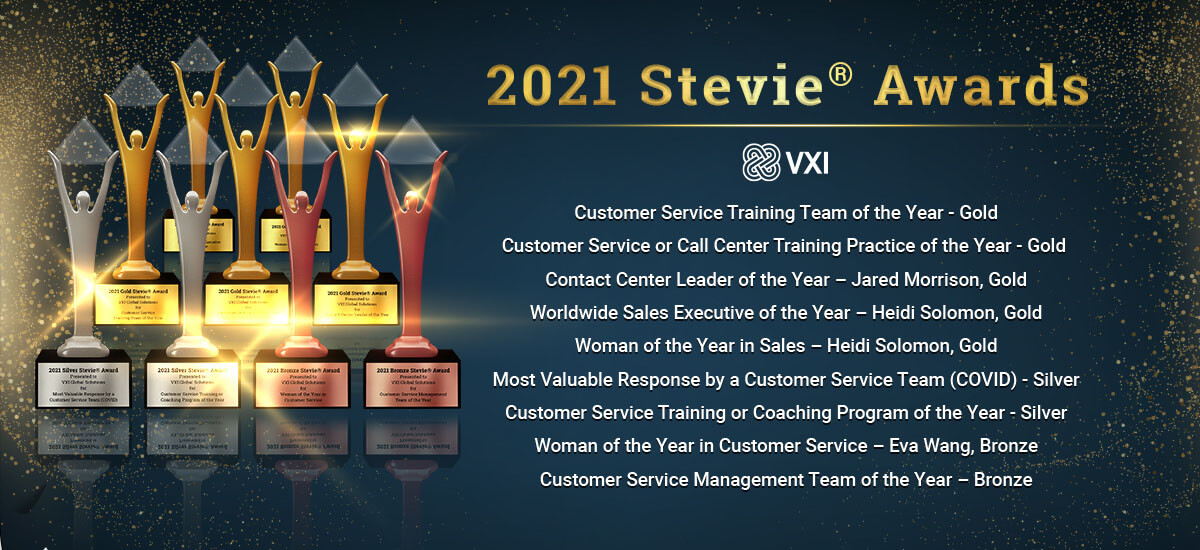 Leading outsourcing services provider VXI Global Solutions won a total of nine Stevie Awards at the 15th annual Stevie Awards for Sales & Customer Service.
VXI has won a record 5 Gold, 2 Silver, and 2 Bronze Stevie Awards. Their awards include Call Center Training Practice of the Year, Customer Service Training Team of the Year, Contact Center Leader of the Year, Worldwide Sales Executive of the Year and Woman of the Year in Sales.
"On behalf of VXI we are extremely honored to receive this incredible compilation of awards… Our teamwork and our ability to quickly adapt and move into a new normal has allowed us not only to sustain our business but also be recognized globally for our operational distinction and people-centric culture," said Eva Wang, VXI Global Solutions' Co-Founder and Co-CEO, and winner of Woman of the Year in Customer Service (Bronze).
The winners will be celebrated during a virtual awards ceremony on April 14.