APEC pushes structural reform agenda to rebuild economies
Posted on September 3, 2021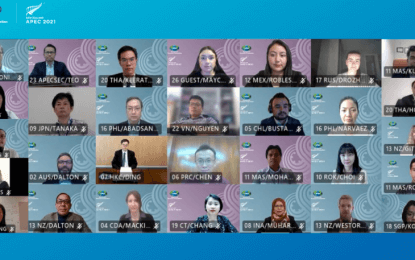 The member economies of Asia-Pacific Economic Cooperation (APEC) are pushing their advanced structural reform efforts to help rebuild economies post-pandemic.
During a virtual meeting, APEC Economic Committee Chair James Ding said that it is important to prioritize structural reforms that address economic challenges in each country, especially because the pandemic has put several economies at risk.
Ding added that advanced reforms "can provide an effective means of improving the efficiency and simplicity of conducting business" that will be necessary for the recovery of member economies.
Last June, the committee endorsed the Enhanced APEC Agenda for Structural Reform (EAASR) to emphasize four areas of work that will contribute to "strong, sustainable, and inclusive economic growth."
The APEC committee chair noted that the EEASR will provide an opportunity for all APEC economies to reset and build back better in this era of the digital economy.