APEC: Reconnecting members will boost economy
Posted on February 24, 2022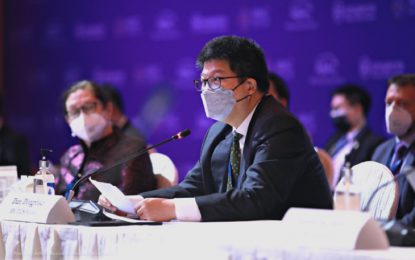 The Asia-Pacific Economic Cooperation (APEC) is looking into reconnecting the whole region as member economies are beginning to learn how to live with the COVID-19 virus. 
According to an APEC Secretariat-issued statement, they are planning a safe and calibrated way to open economies as the demand for travel is expected to make a steady comeback this year.
In an address to officials and business leaders from 21 APEC member economies recently, APEC chair Thani Thongphakdi underscored the need to reconnect the Asia-Pacific region to kickstart recovery. 
He stated that their discussion on the Free Trade Area of the Asia-Pacific (FTAAP) has been the "cornerstone in facilitating trade and investment in the region."
Thongphakdi added that the APEC business community should also be involved in the discussion to share their insights on "the changing landscape."
A policy dialogue on FTAAP will be held in May 2022 where member economies and business leaders can discuss how regional economic integration should evolve post-pandemic.
In Thailand, the government has created a Safe Passage Task Force that will coordinate cross-border travel resumption to reconnect the region and support the economic recovery of the country.