Bacolod CoVaC continues its on-site vaccination in BPO firms
Posted on September 8, 2021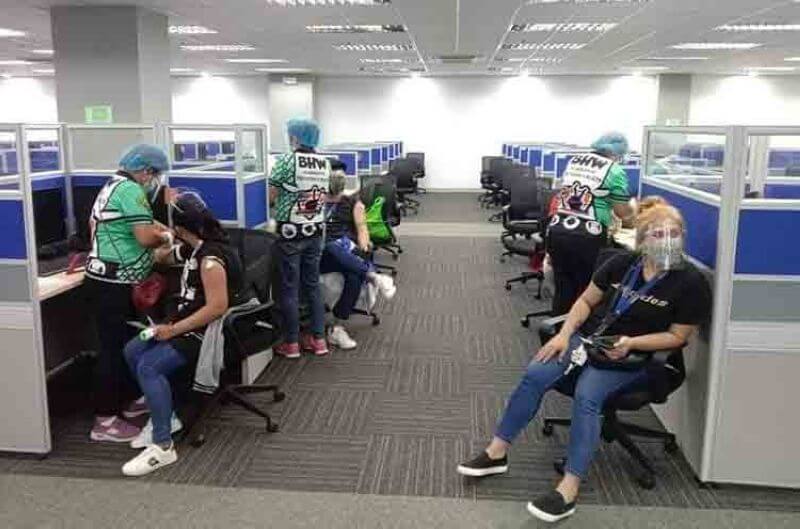 The Bacolod City Covid-19 Vaccination Council (CoVaC) is keeping up with its on-site workplace vaccination drive by inoculating employees in the Business Process Outsourcing (BPO) industry. 
Over the weekend, 372 employees of ARB Call Facilities have received their COVID-19 vaccine jabs upon the request of its Human Capital Supervisor Jaivie Tabarno.
CoVaC coordinator and City Administrator Em Ang said that the council had already conducted on-site vaccination campaigns at other BPO firms including Transcom, PanAsiatic Solutions, Concentrix, and Ubiquity Global Services.
In addition, staff from Teleperformance and Focus Direct were inoculated at a vaccination center in Ayala Malls Capitol Central.
Bacolod's on-site vaccination drive is among the "innovative and aggressive strategies" planned by the city to strengthen its vaccine rollout and hasten the process of achieving herd immunity.
Other implemented tactics include the 24/7 vaccination drive, VAX-i mobile bus vaccination, drive-thru vaccination, "BigJab Weekend" organized at two major malls, and graveyard shift vaccination campaign for night-duty BPO workers, among others.
Ang stated that they are reaching out to various sectors and employers to fast-track the vaccination program in Bacolod and make the vaccines accessible to all people.