CREATE bill finally signed into law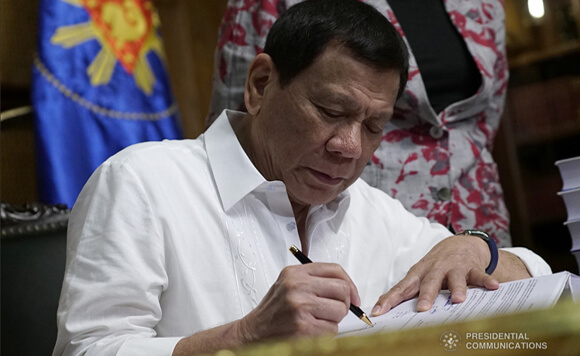 President Rodrigo Duterte signed the Corporate Recovery and Tax Incentives for Enterprises (CREATE) bill into law, making it the Republic Act No. 11534. The law will reduce the country's corporate income tax from 30% to 25% for large corporations, and 20% for small businesses.
Despite the enactment, Duterte vetoed certain provisions in the law. Some provisions include adding limitations to the power of the Fiscal Incentives Review Board (FIRB), and giving the president the power to exempt any investment promotion agency from reform.
In addition, the president vetoed sections that would have granted redundant incentives, automatic approval of applications for tax incentives after a certain number of days, increased the threshold for value-added taxes on sales of real property, 90-day period for the processing of general tax refunds, and the definition of investment capital.
Party-list lawmaker ACT-CIS Rep. Jocelyn Tulfo further said that the newly-signed bill will provide tax exemptions on the sale and importation of COVID-19-related items, like vaccines, medical devices, and personal protective equipment (PPE).
Tulfo said the tax exemption "would be a great help for companies and LGUs buying Covid vaccines through agreement with IATF and Department of Health."