DOLE approves work permits for foreigners
Posted on September 7, 2021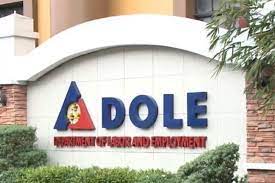 Foreigners who are planning for long-term employment in the Philippines are now allowed to apply for work permits or certificates even when they are still abroad, said the Department of Labor and Employment (DOLE) Secretary Silvestre H. Bello III.
On Tuesday, Bello announced the approval of Labor Advisory 16 which allows "essential" foreign workers to apply for Alien Employment Permit (AEP) and Certificate of Exemption/Exclusion (COE) through their Philippine-based employers at DOLE's regional offices.
The labor chief added that once foreign workers have their AEP or COE, they can now apply for work visas with the Bureau of Immigration or other visa-issuing agencies.
DOLE's latest policy was issued in preparation for the entry of additional foreign workers that could help the recovery of the Philippine economy post-pandemic.