DTI Negros Oriental urges MSMEs to embrace digital strategies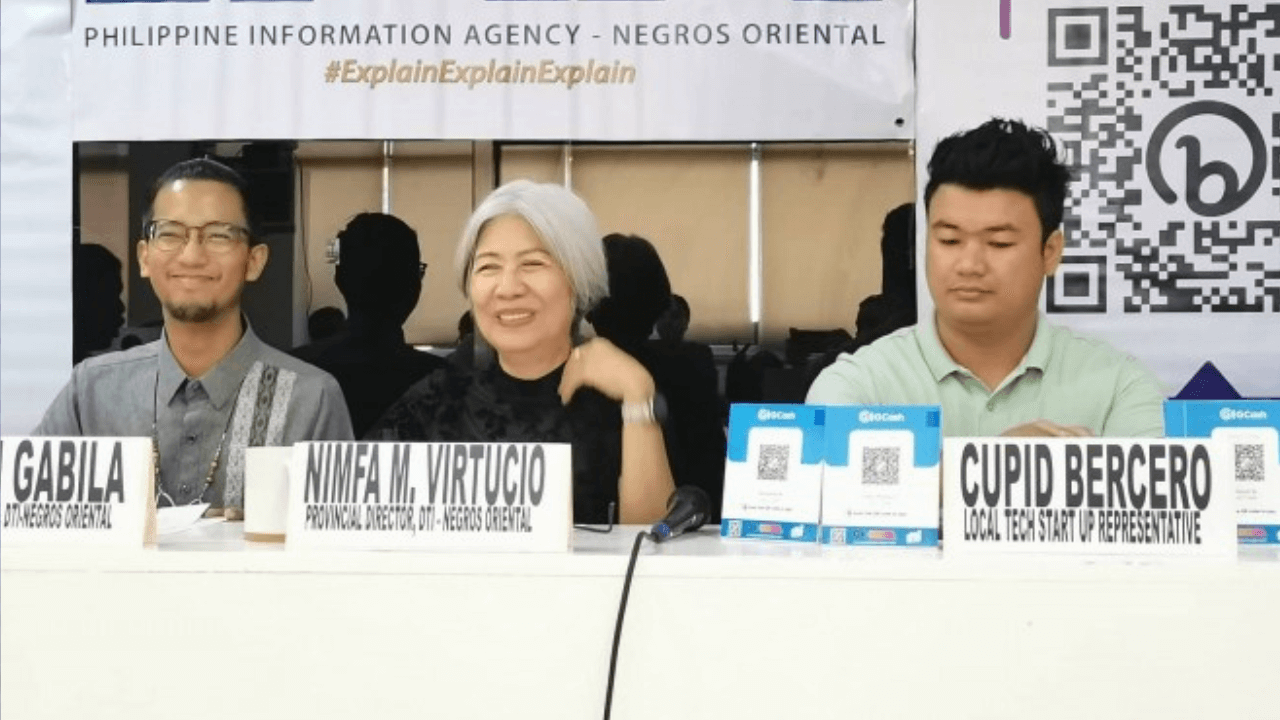 The Department of Trade and Industry (DTI) in Negros Oriental is encouraging Micro, Small, and Medium Enterprises (MSMEs) to adopt various digital strategies for doing business.
During a Kapihan sa PIA forum, DTI – Negros Oriental Director Nimfa Virtucio said that digitalization is "the way to go now, and we don't want to see our MSMEs being left behind by other areas whose businesses have already seen a digital transformation."
Virtucio added that they coined DTI – Negros Oriental's "Go Digital 62XX" solely for MSMEs in the province to migrate from the traditional way of doing business to engaging their customers via online and other digital platforms.
She noted that while many of the MSMEs owned and operated by millennials and Gen Z individuals are quickly adapting to the trend, the "baby boomers" are reluctant to tread new ground for various reasons.
"We have to entice them to enroll in the 'Go Digital 62XX' so that they can penetrate new markets and link up with other businesses."
Under the "Go Digital 62XX" program, DTI – Negros Oriental would be conducting Google mapping of the provincial MSMEs at no cost. The agency will also provide education on digital platforms, cashless transactions, and digital engagement, among others.
Anton Gabila, the program's executive, said that their goal is to reach 2,400 MSMEs in the province through a widespread information and dissemination campaign through digital platforms.
DTI's call for digitalization is timely as Derek Gallimore, founder and CEO of outsourcing marketplace Outsource Accelerator, recently said that about 40 million outsourcing jobs will be created by 2040 through MSMEs tapping into the sector.