HGS tightens its vaccination campaign
Last updated: August 20, 2021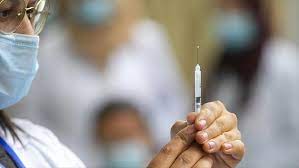 Global outsourcing firm Hinduja Global Solutions (HGS) is accelerating its COVID-19 vaccination campaign to inoculate its employees, especially those who are reluctant to receive the vaccine. 
This move comes after an outbreak of over 100 COVID-19 infections in its Jamaican facility which resulted in the death of the firm's communications manager, Marvel Gordon, last Friday.
In an interview with The Gleaner, HGS senior vice president and country head Anand Biradsor paid tribute to Gordon and said that "she was a phenomenal manager and one of the best I have worked with."
The IT company is now offering a US$20 incentive to its staffers who would be willing to take the jab. The vaccination drive will also be open to the public.
HGS Jamaica's vaccination campaign is part of the local government's Private Sector Vaccine Initiative to speed up the Caribbean country's goal of achieving a 65% herd immunity against the virus.