MicroSourcing awarded 'Best Workplace' distinction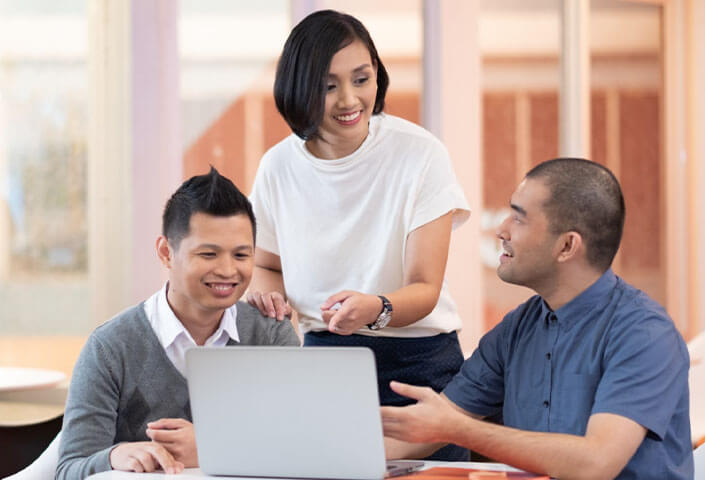 Employee engagement and satisfaction are becoming the benchmark for a successful organization. A study on employee engagement found that companies in the U.S. lose between $450 – $550 billion each year due to disengaged workers.
Highly engaged teams result in 21% greater profitability, and for outsourcing companies whose clients rely on them to foster a productive work environment, staff engagement matters.
MicroSourcing is one of those offshore organizations who strive to help their clients cut labor costs, scale faster, find specialist skills and improve operational efficiencies. MicroSourcing's operational teams are responsible for maintaining a level of motivation, commitment and engagement across all employee profiles to secure results for their clients.
As a direct result of this commitment, MicroSourcing has been awarded the distinction of "Best Workplace" by Voice Project who recognized organizations who measured exceptional levels of employee satisfaction and engagement.
Organizations that are awarded Best Workplace tend to engage in effective management practices such as articulating and communicating overall direction, assessing and providing adequate resources and supporting employees in learning, and in career development more broadly.
MicroSourcing is proud to have been recognised amongst many organizations spanning more than 40 industries for having achieved staff satisfaction levels of 80% or more.
Haidee Enriquez, Chief Executive Officer of MicroSourcing, highly anticipates an even stronger 2022 result.
"We will be loud and proud regarding this accomplishment," Mrs Enriquez said. "Employees are the backbone of our organization and we take great pride and care in fostering positive change and empowering positivity within our engaged workforce."
"We have invested in initiatives and tools to keep associates' productivity and engagement high amidst the uncertainties of various business disruptions. This year's result, the highest achieved in our organization in years, and four percentage points higher than industry average, is testament to the power of listening to our associates' voices."
The full list of winners for the 2021 Best Workplace Award can be found here.
About MicroSourcing
MicroSourcing is a pioneer of outsourcing services in the Philippines, with over 250 clients and 4,500+ employees currently working for organizations worldwide. MicroSourcing is owned by Probe Group, one of Australia's fastest growing offshoring solution and customer engagement firms with over 15,000 employees across 6 countries.
Further details regarding MicroSourcing are available via their website: https://www.microsourcing.com/
About Probe Group
Probe Group is an Australian-owned business process outsourcing service provider founded in 1979. Probe manages human and digital interactions with its client's customers to generate sales, manage orders, perform customer service, retention and collections activities, back-office process management, shared services, and knowledge process services. Probe delivers these services to clients across sectors including Government, Retail, Transport and Logistics, Utilities, Telecommunications, Banking and Financial Services, Automotive, among others.
Further details regarding Probe Group are available via their website: https://www.probegroup.com.au/
Media Enquiries:
Haidee C. Enriquez
Chief Executive Officer
MicroSourcing
Email: [email protected]
Mobile: +63 917 846 9495