PEZA invites Saudi Arabian investors to PH
Posted on September 13, 2021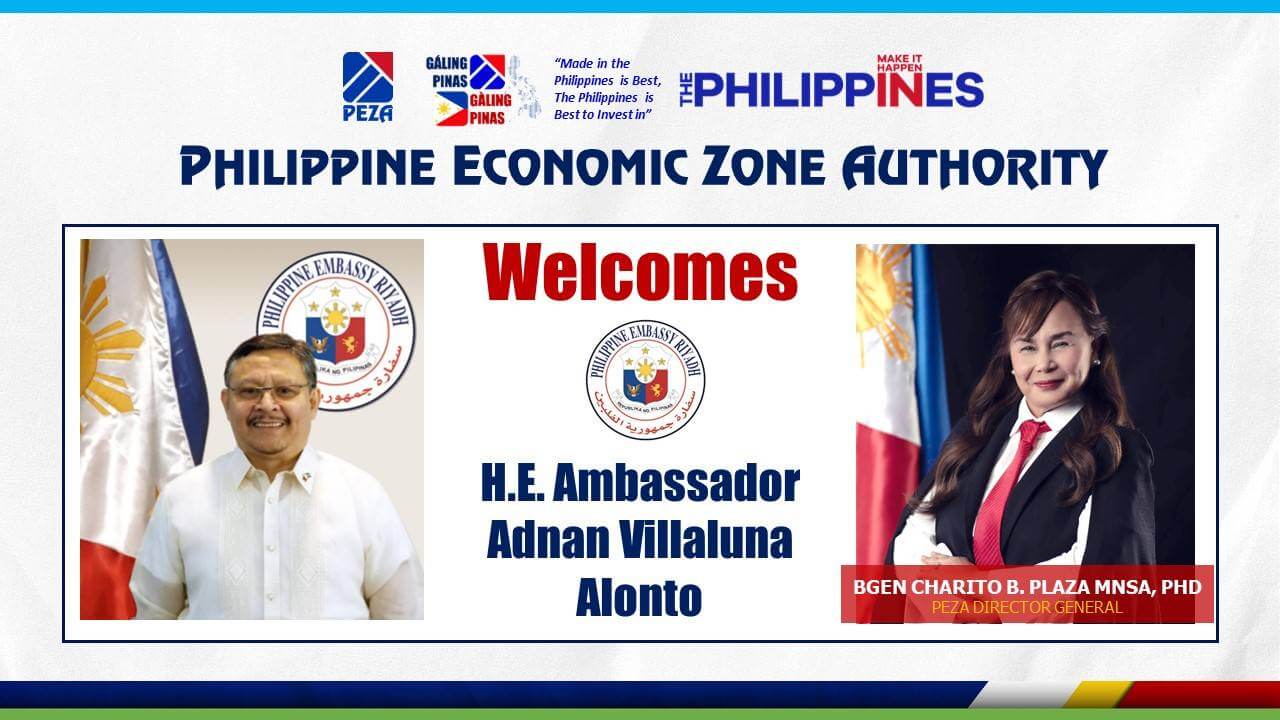 The Philippine Economic Zone Authority (PEZA) is urging investors from Saudi Arabia to expand their businesses and build industries across economic zones in the country.
In line with the agency's Transformation Road Map, PEZA Director General Charito Plaza said that they plan to invite more ventures from the Middle East and "widen our reach for industries unique only in the country."
Plaza added that the most feasible and viable industries that could attract Saudi Arabian investors include "the agro-industrial, agroforestry, mineral processing, halal hubs, aqua-marine, and renewable energy parks."
In response, Philippine Trade and Investment Center (PTIC)–Dubai commercial attaché Charmaine Yalong said that the Philippines, known to be the third fastest-growing economy in Asia pre-pandemic with its stable inflation rate of an average of three percent, is still greatly considered an investment hub to Saudi Arabian investors.
Yalong further highlighted the National Economic and Development Authority (NEDA) report that shows the accelerated economic growth of the Philippines in 2021's Q2 to 11.8% compared to 2020's -16.9%, making PEZA's investment invitation possible in the future.