PH invites Indian firms to invest in the country's expanding infrastructure sector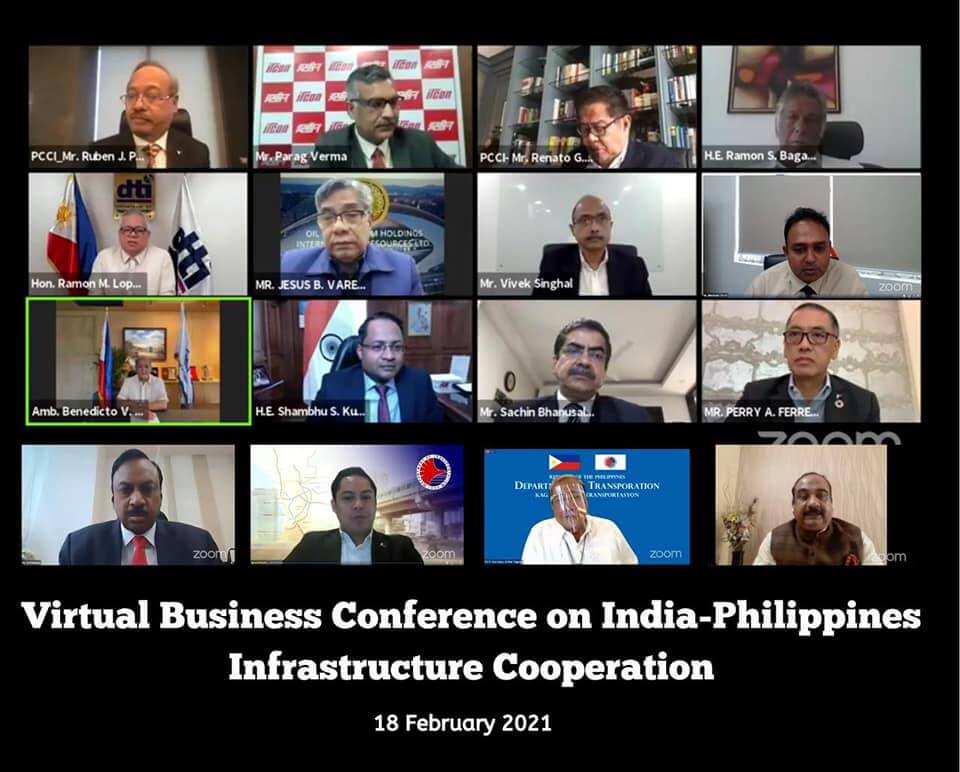 Over 200 representatives of Indian and Filipino companies attended the virtual business conference on India-Philippines Infrastructure Cooperation, which invited more Indian companies to engage with the expanding infrastructure sector in the Philippines under the current administration's "Build, Build, Build" program.
The conference, which was held on February 18, was organized by the Embassy of India in Manila, in cooperation with the Confederation of Industry (CII) and Philippine Chamber of Commerce and Industry (PCCI).
Ambassador of India to the Philippines Shambhu Kumaran sought a pathway to facilitate engagement of Indian firms in the Philippines. The conference ended with the exchange of contact details between the participating Indian companies and the local government agencies.