Amazon workers walk out over leadership trust issues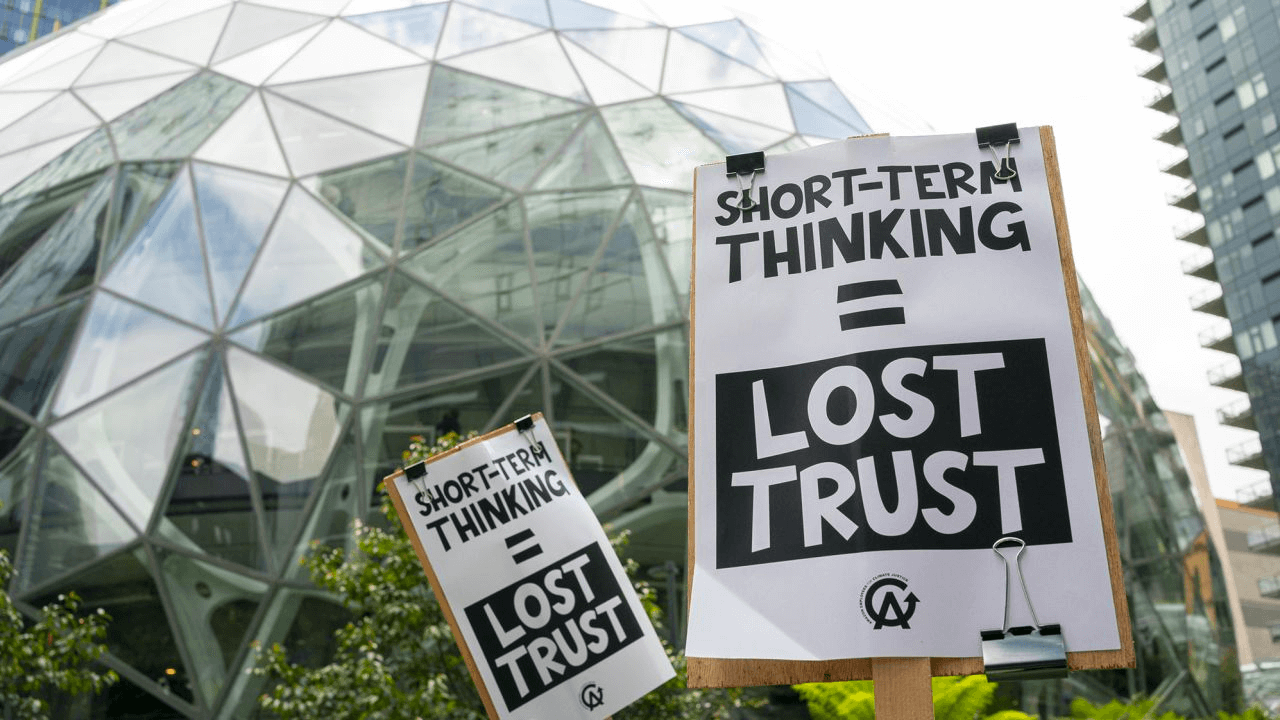 Photo from David Ryder/Getty Images
WASHINGTON, UNITED STATES — About 2,000 Amazon employees worldwide staged a walkout last May 31 to protest the firm's return-to-office (RTO) mandate, large-scale layoffs, and environmental record.
The Amazon Employees for Climate Justice (AECJ) organized the walkout to highlight workers' lack of confidence in leadership decisions.
Amazon recently initiated the largest layoff in its history, eliminating 27,000 jobs across various divisions. Moreover, the company ended most remote work arrangements on May 1, mandating corporate employees to work in the office at least three days a week.
The company is facing a backlash from employees who moved during the pandemic or were hired for remote roles. These workers voiced their concerns about how the RTO policy will affect them, with some even creating a group called Remote Advocacy to express their worries.
Additionally, workers are using the walkout to highlight their concerns over Amazon's failure to meet its climate commitments. The company's carbon emissions soared by 40% in 2021 from 2019, a year when it launched its "Climate Pledge" plan.
The AECJ stated, "Our goal is to change Amazon's cost/benefit analysis on making harmful, unilateral decisions that are having an outsized impact on people of color, women, LGBTQ people, people with disabilities, and other vulnerable people."
Amazon spokesperson Brad Glasser said that the firm continues to "push hard" to be net carbon zero across its business by 2040, adding that it remains on track to reach 100% renewable energy by 2025.
The eCommerce giant also disputed the total figure of employees who joined the walkout, stating that only 300 workers participated.