Davao biz community launches Davao ICon 2021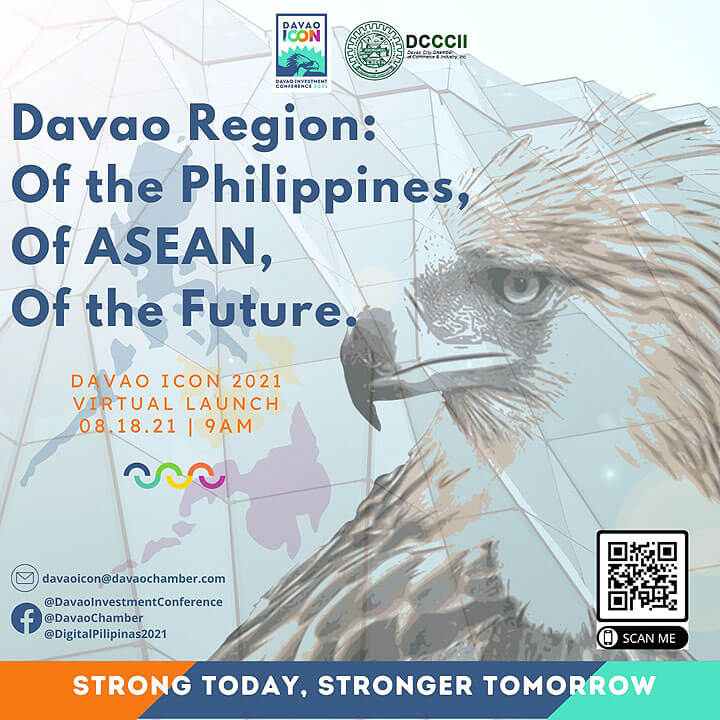 Davao's business community recently launched the Davao Investment Conference (Davao ICon) 2021 to showcase the region's innovations in learning, real estate, tourism, and agri-business for foreign and local investors.
During its virtual launch, Davao ICon Chairperson Ricardo Floirendo Lagdameo stated that industries in the province have continued to operate and develop despite the pandemic, as quarantine restrictions have not been as strict in the region.
Lagdameo added that the Davao region had consistently surpassed the country's average economic growth rate, posting a 7.6% contraction in 2020 that beats the 9.6% national average.
To continue this development, three webinars discussing the province's key industries are lined up for Davao ICon 2021's main event, which will be held on November 11 and 12.
"Investing in Davao can take us to the future where there is financial inclusivity, people-centric and livable cities, green and renewable energy sources, allow industry growth and innovation, and more," Lagdameo concluded.