DealHub unveils subscription management platform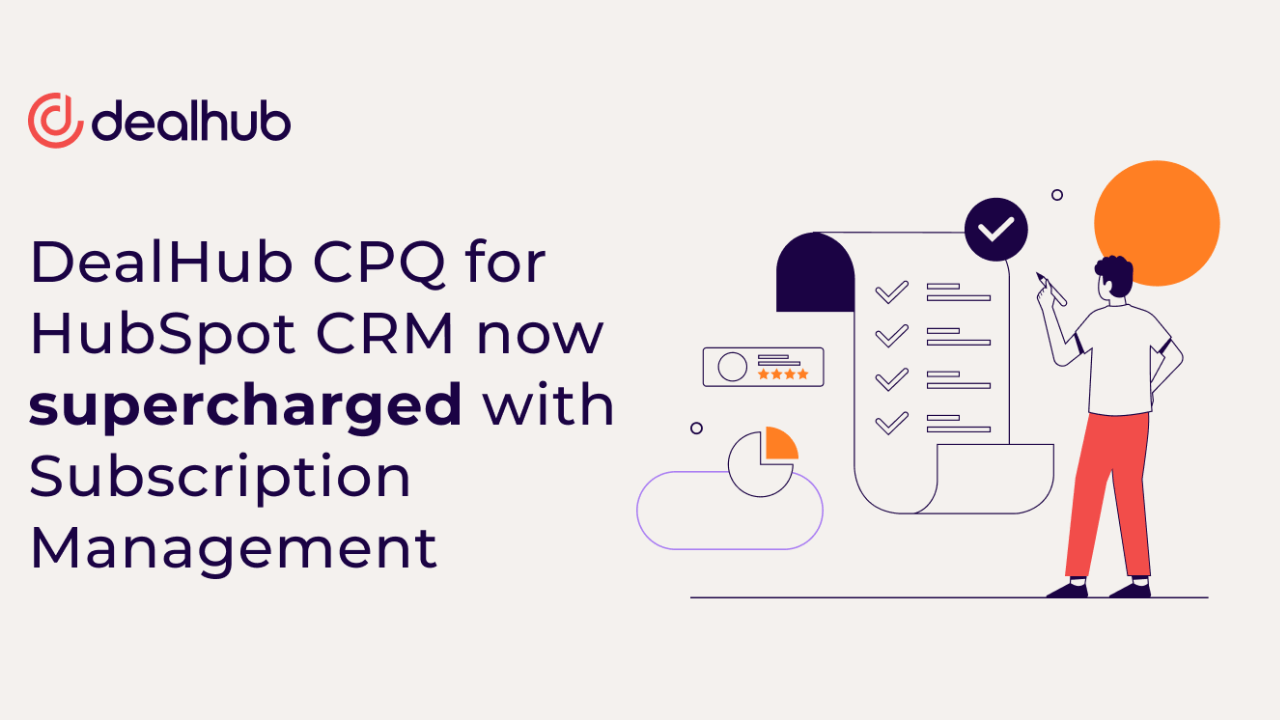 Photo from DealHub
AUSTIN, TEXAS — DealHub, a provider of next-generation CPQ (Configure, Price, Quote) solutions, has boosted its offering for HubSpot Sales Hub CRM with the launch of DealHub Subscription Management.
The tool is designed to manage all recurring revenue streams within the HubSpot CRM efficiently. HubSpot CRM is a software program for managing customer relationships.

"We've experienced a massive growth in DealHub CPQ customers running on Sales Hub as HubSpot's CRM continues to rapidly gain market adoption. The availability of DealHub Subscription Management will provide even greater value for Sales Hub customers needing to manage and support recurring revenue streams," said DealHub CEO Eyal Elbahary.
Earlier this year, DealHub announced it has partnered with Gong, a revenue intelligence platform. The collaboration aimed to provide sales teams with deep and holistic intelligence on buyer intent and deal sentiment.
DealHub services global organizations across multiple industries including SaaS, manufacturing, hardware, and services. The company has offices in Austin, Texas, and Los Altos, California. Its corporate headquarters is located in Israel.