Everise wins HR Asia's Best Place to Work Award for the second time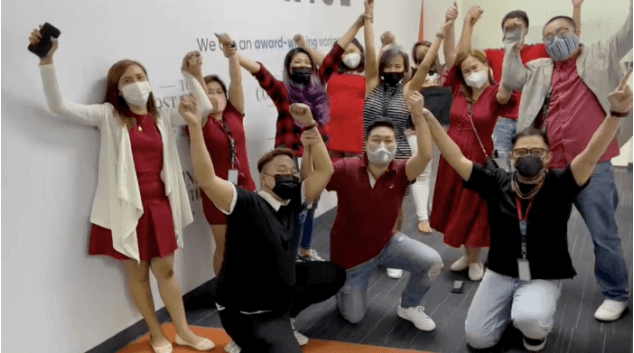 HR Asia Awards 2020 honors Everise with two consecutive wins in 2019 and 2020 in the Philippines and Malaysia.
Everise wins big as a Best Place to Work in both Malaysia and the Philippines. The company prides itself on being a people-first next-generation customer experience (CX) solutions and technology company, creating a unique culture for their 11,000 champions across seven markets. They are the only CX company to win the awards.
Everise has about 40% of its workforce in Asia, through its operations in the Philippines as well as in Malaysia, through a joint venture with UBASE under the Globee brand. Everise and UBASE also launched in Japan in response to the growing demand for innovative customer experience. It was the second consecutive year Everise won this honor.
"This award is proof that our commitment to our values — being people first, celebrating diversity, and incubating innovation — can result in a winning culture," said Everise Founder and CEO Sudhir Agarwal. "I am truly honored to be accepting this on behalf of the entire Everise family."
The awards were presented by HR Asia, one of the most authoritative Human Resources publications in the Asia Pacific region. The awards principally engage world-class corporations by reviewing companies' best practices and inner workings to emphasize employee engagement levels and excellent workplace cultures.
The Awards cover 12 markets across the region including Malaysia, Philippines, Thailand, Cambodia, mainland China, Vietnam, Hong Kong, South Korea, Singapore and Taiwan. The awards display outstanding contributions for companies to strengthen their brand, identify good values, enhance their bottom line, and improve their people's engagement.
Established in 2016, Everise has grown to become a leading employer globally, boasting an industry-leading Glassdoor rating and a diverse culture of over 66 nationalities.