Fifteen countries form RCEP – the world's largest trading bloc
Posted on November 16, 2020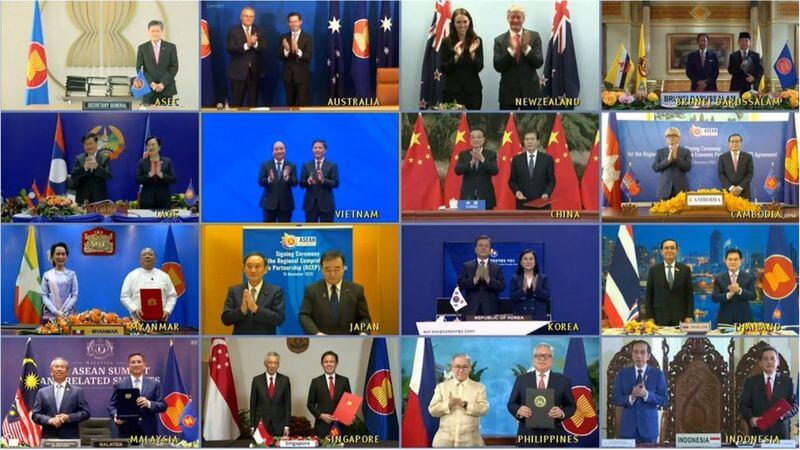 Fifteen countries formed the Regional Comprehensive Economic Partnership (RCEP), the world's largest trading bloc which covers nearly a third of the global economy.
RCEP is made up of 10 Southeast Asian countries (Brunei, Laos, Vietnam, Cambodia, Myanmar, Thailand, Malaysia, Singapore, the Philippines, and Indonesia), as well as South Korea, China, Japan, Australia and New Zealand. The pact is seen as an extension of China's influence in the region, and excludes the US, which withdrew from a rival Asia-Pacific trade pact in 2017.
The RCEP is expected to eliminate a range of tariffs on imports within 20 years. It also includes provisions on intellectual property, telecommunications, financial services, e-commerce and professional services.
Negotiations over the RCEP began in 2012. The deal was signed on Sunday on the sidelines of a meeting of the Association of Southeast Asian Nations (Asean), hosted by Vietnam.