Illegal POGO busted in Makati condominium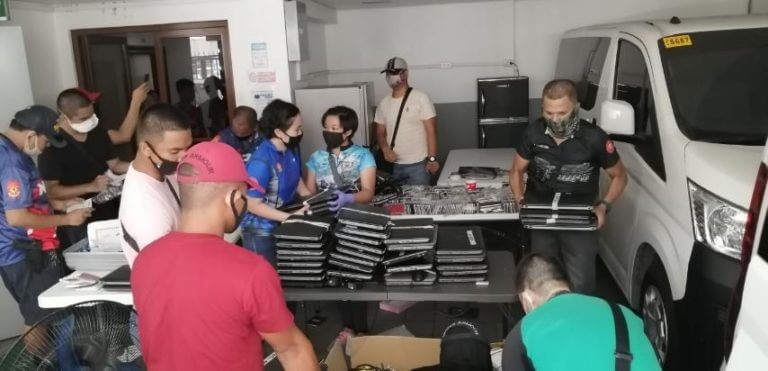 Authorities have uncovered the illegal operation of a Philippine Online Gambling Operator (POGO) in a Makati City condominium. Arrested were 63 Chinese and 13 Filipinos.
According to the National Capital Region Police Office (NCRPO), its Regional Support Units, Southern Police District (SPD), Philippine National Police (PNP), Makati City Police, and Makati City Business Permits and Licensing Office raided the POGO located at the fourth floor of a condominium in Barangay Olympia, 11:30 a.m. on Tuesday, May 6.
The 76 suspects were detained at Camp Bagong Diwa in Bicutan, Taguig City, and would face cases in violation of various laws, including Article 15 of the Revised Penal Code or Resistance and Disobedience to A Person in Authority, Republic Act 9287, and Mandatory Reporting of Notifiable Diseases and Health Events of Public Health Concern Act.