Looking Back, Moving Forward: DBOS Celebrating 4 Years of Success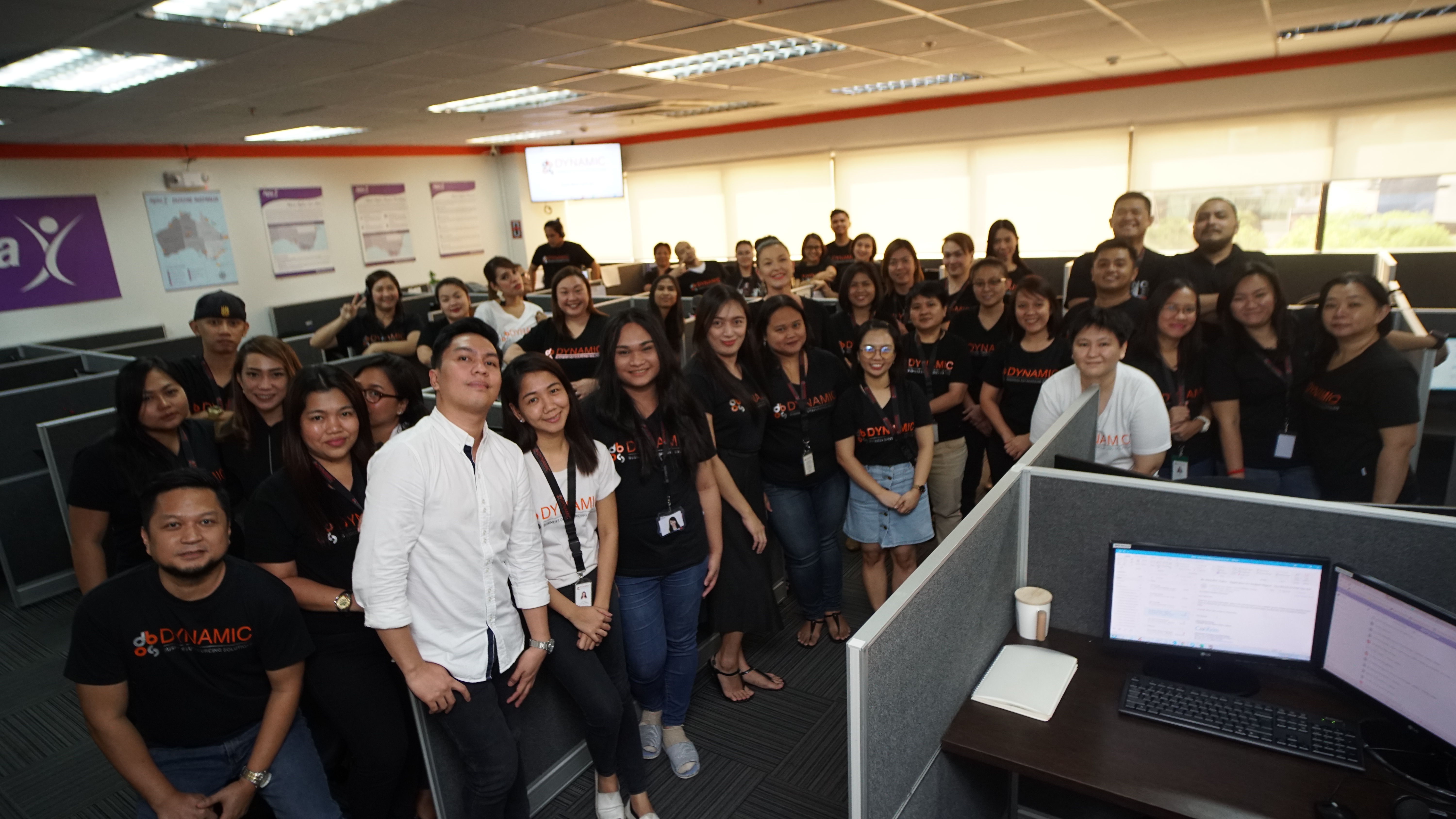 Dynamic Business Outsourcing Solutions
Dear valued clients, colleagues, and partners,
2019 is the year of great leaps for us: Dynamic Business Outsourcing Solutions is celebrating its 4 remarkable years of providing the best offshore staffing services in the Philippines. This same day a couple of years ago, DBOS has started its operations with only 14 staff. As of today, it has reached a total of 75 excellent employees.
Looking back, DBOS simply bloomed from a very humble beginning. From that one client who trusted the company founder, Jacqui's leadership and now, DBOS has a dozen of them on the list.
Like any other companies, it hasn't been easy for DBOS to have come this far. But this specific year, more and more opportunities came knocking. And so, we welcomed them all with deep gratitude and a promise that DBOS will provide even better services for the next years to come.
To share the good news, here are some of the company's biggest achievements and events for the first half of the year:
On January 2019, DBOS introduced its Digital Office which caters to technology-based services such as SEO, Social Media Marketing, Content Marketing, Graphic Design, Web and Software Development, Web Design, and a lot more.

On May 2019, DBOS organised the company's annual team-building which has been a breath of fresh air and a time of fun for all the employees.
As a way of giving back to the community, DBOS launched its fundraising partnership with WWF-Philippines for the "Let's Bring Water to Beton" project that aims to build rainwater tanks in hopes of providing a clean water supply for the people of the island.
To encourage more clients, DBOS launch a new corporate video that highlights the culture of the company, the services it offers, and the costs you can save when you choose to outsource with us.
As part of the company's 4th-year celebration, DBOS will hold its annual sports fest for all employees to participate. On the same day, DBOS will award the cheque to WWF-Philippines that marks the end of 3-month long fundraising efforts for the "Let's Bring Water to Beton" project.
All of these achievements are possible because of you, our clients, colleagues, and partners for supporting all of the company's endeavours.
To our valued clients, the reason for this success – the trust you have given us creates endless possibilities for our people and the company. We are very much grateful. But, we can never promise anything except always giving it our all to provide you with nothing but the best of services in every way possible.
To the company's best asset – our people, your excellence, hard work, and passion has brought us this far. We can never thank you enough for helping DBOS to build its reputation as a reliable and trusted offshore staffing company in the Philippines.
Cheers to more remarkable years with all of you!
Sincerely yours,
Your DBOS team