Outsource Accelerator tackles recruitment roadblocks amid Covid-19
Last updated: November 2, 2022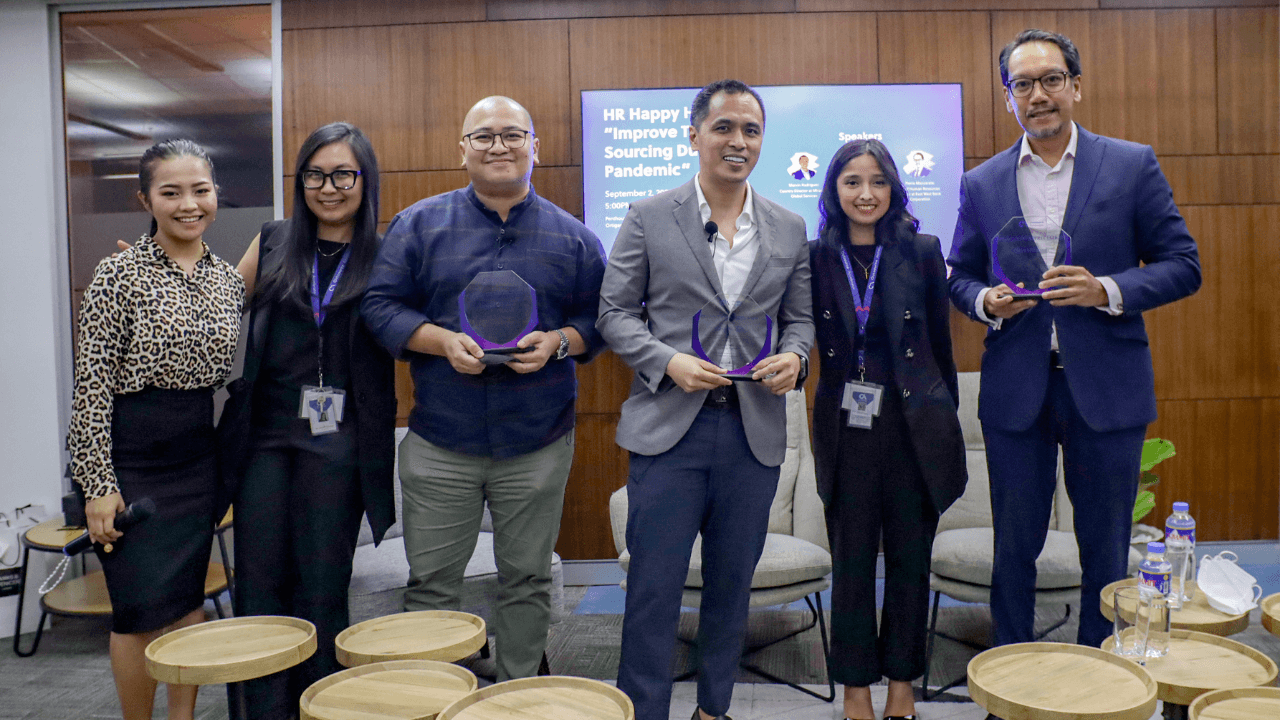 Outsourcing marketplace Outsource Accelerator held its very first HR Happy Hour, which tackled emerging trends in hiring and recruitment amid the Covid-19 pandemic. 
"With reduced recruiting levels and the need to deliver more resilient workforce, the job of HR recruiters look a lot different than it did before." Outsource Accelerator's HR Manager Pia Gonzales said during her opening speech at the event held on September 2 in Pasig City. 
Gonzales, who spearheaded of the event, said that the pandemic continues to pose challenges to HR practitioners. She cited limited opportunities for physical human interaction and organizations' demands are challenges faced by recruiters. 
"The objective of this event is to help all HR practitioners to evaluate what are the trends and how to drive efficiencies and how to optimize hiring and recruiting strategies." Gonzales said. 
The Covid-19 pandemic shifted the evolution of talent acquisition as candidate demands abruptly embrace a Work From Home (WFH) arrangement, and meeting employees' personal priorities are what companies are fixing their eyes on to maintain a good satisfaction rate from its workforce.
Genesis Munsayac, Talent Acquisition Director at Outsource Accelerator, cited how in-demand roles are completely different from what he handled 15 years ago. He also added that when conducting job interviews, candidates pose more questions and the disinterest in on-site work drastically increases with talents opting for a WFH setup.
"Candidates know what they want. That's the difference I've seen in the last ten years…" Munsayac mentioned.
Marvin Rodriguez, Country Director at Miramed Global Services, shared his insight on the topic saying that the flexible working arrangements have heightened due to the pandemic. Furthermore, companies that do not do WFH setup are suddenly pushed to restructure and to consider WFH without being fully equipped with the responsibilities that come with it.
With the current working trend, Rodriguez is convinced that the WFH setup is just a phase because it is highly dependent on the business environment.
Another challenge that he currently faces is the scarcity of talents in the medical field. Working for a Healthcare BPO, hiring for nurses and other medical professionals are difficult to source. He admits that there's a sense of contradiction within his industry most especially that their line of business is fast-paced. However, he believes that recruitment should be about taking time to know the candidate better.
He urges organizations to take time to recruit, highlighting the notion of "quality versus quantity" as he strongly believes in the bad effect of rush recruitments.
 While giving employees what's due to them is a huge indicator for driving success, selecting the right people poses another challenge as it is detrimental to the company if neglected.
In choosing, Munsayac of Outsource Accelerator reiterated that there's no such thing as an ideal candidate. Candidates come in different shapes and sizes. He also added not to underestimate the process of conducting interviews. Candidates may surprise us with their answers, and at the end of the day, choose the one who desperately wants the job.
East West Bank, Chief of the Human Resources Department also shared his thoughts on the event.
"The challenge for us (right now) is that everyone is connected, but is everyone connecting?" Pierre Monserrate, East West Bank Corporation, Chief Human Resource Officer urged. It's a prime question that we need to reflect on as human beings. The challenge is to include the thought in a business setting to establish a human connection in the digital space when working with employees from the WFH setting, he added.
In line with establishing connections, Monserrate poses his thoughts on millennials saying that it is a label of the generation that their generation gives least time to understand, thus, facing the consequence of generational disconnection.
He elaborated; "…Things are faster, that's why the (millennial) generation is more impatient."
Panelists unanimously agreed that companies, nowadays, focus more on internal factors to improve the companies' performance overall, specifically the skills and welfare of its employees rather than a more concrete and non-negotiable external factor such as branding. 
Rodriguez said that companies should be one step ahead in meeting the needs of its employees. "It's your connection that really matters. I cannot do something different for finance… for operations… for HR… They're all part of my team. I just have to make sure that they are treated fairly and that their needs are met."
Pay slips are no longer enough to keep employees on their seat as what was mentioned over the discussion. Varying factors make workers stay on top of what they are earning in the company, and it is pertinent that Human Resource personnels understand the total package that an organization can deliver.