Outsourcing Summit 2020 a success
Posted on October 12, 2020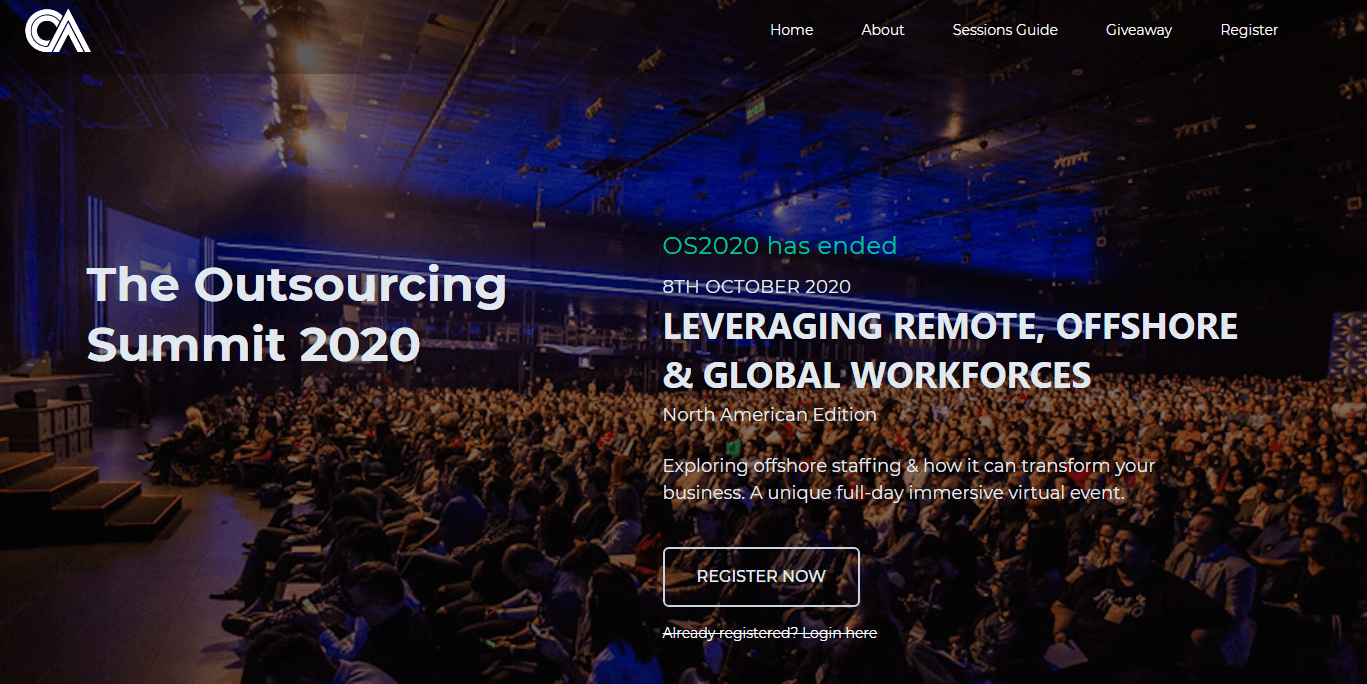 The Outsourcing Summit 2020 (OS2020), held on 8 October, has been a huge success. Nearly 2,000 attendees registered for the event, spanning a wide range of sectors and company sizes. 
OS2020 aimed to educate North American businesses about the Philippine outsourcing industry and connect them to industry experts, leaders and outsourcing suppliers (BPOs). The event was recorded live and was broadcast to the North American market (and time zone).
The summit's audience is mainly from North America (46.3%) and Asia (43.7%), with majority (47.1%) of the companies operating in the healthcare, legal, manufacturing, and non-profit sectors.
In addition, according to the data by Outsource Accelerator, 36.3% of the interested audience are already working in the outsourcing sector, with 29.3% looking to explore outsourcing, and 13.3% are already in the industry.
The Outsourcing Summit 2020 was organized in response to the current economic climate and the fast-changing needs of both the Philippine outsourcing community and the SME business of North America. According to Derek Gallimore, "I have a lot of confidence in outsourcing. With technology allowing offshore staffing, remote work and tools have made this a perfect storm."