PH in talks for COVID-19 booster deals
Posted on September 3, 2021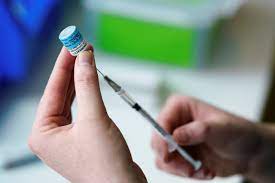 The Philippine government is currently negotiating with four pharmaceutical firms to close deals for the supply of COVID-19 booster shots, said vaccine czar Carlito Galvez.
During an interview with CNN Philippines, Galvez said that the transactions with vaccine makers will help bring us booster shots "either by the end of [the] fourth quarter or early first quarter."
The vaccine czar added that they are just waiting for the advice of the Department of Health, the National Immunization Technical Advisory Group, and the vaccine expert panel on the issue of conducting additional shots on fully vaccinated individuals.
The budget for the booster shots had already been included in the government proposed 2022 national budget amounting to P45 billion (approximately US$903 million).
Meanwhile, the World Health Organization (WHO) has repeatedly pointed out that booster shots are still not needed at the moment. They also emphasized that people should be fully vaccinated against COVID-19 first before receiving extra doses.