PH partners with India to attract RE investments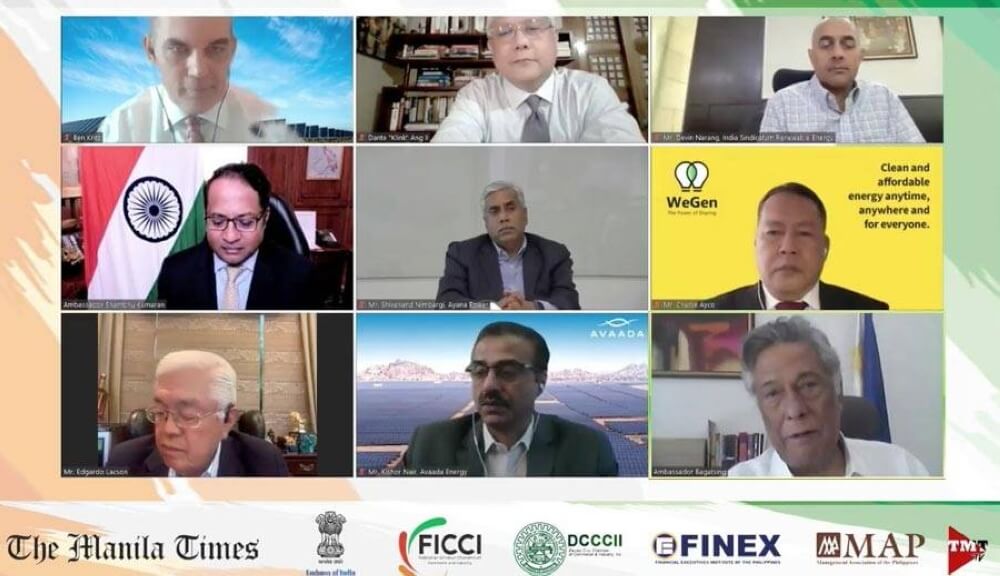 The Philippines will collaborate with India to gain investments worth P10-trillion (approximately US$ 200 billion) in the energy and fossil fuels industry, according to Philippine ambassador to New Delhi Ramon Bagatsing Jr. 
During a recent business forum organized by The Manila Times, Bagatsing disclosed that India, a pioneer in developing renewable energy (RE) sources, hopes to generate 400 gigawatts of renewables by 2030 with this partnership. 
Meanwhile, The Philippines plans to increase renewables share in its energy mix to 35% by 2030 and 50% by the year 2040.
Shambhu Kumaran, New Delhi's ambassador in Manila, said that the countries can share the technology and collaborate on research and development and business-to-business projects. 
Kumaran further stated that India and the Philippines have been working on a memorandum of understanding (MoU) to enhance their cooperation.