PH records its highest tally of COVID-19 cases
Posted on August 24, 2021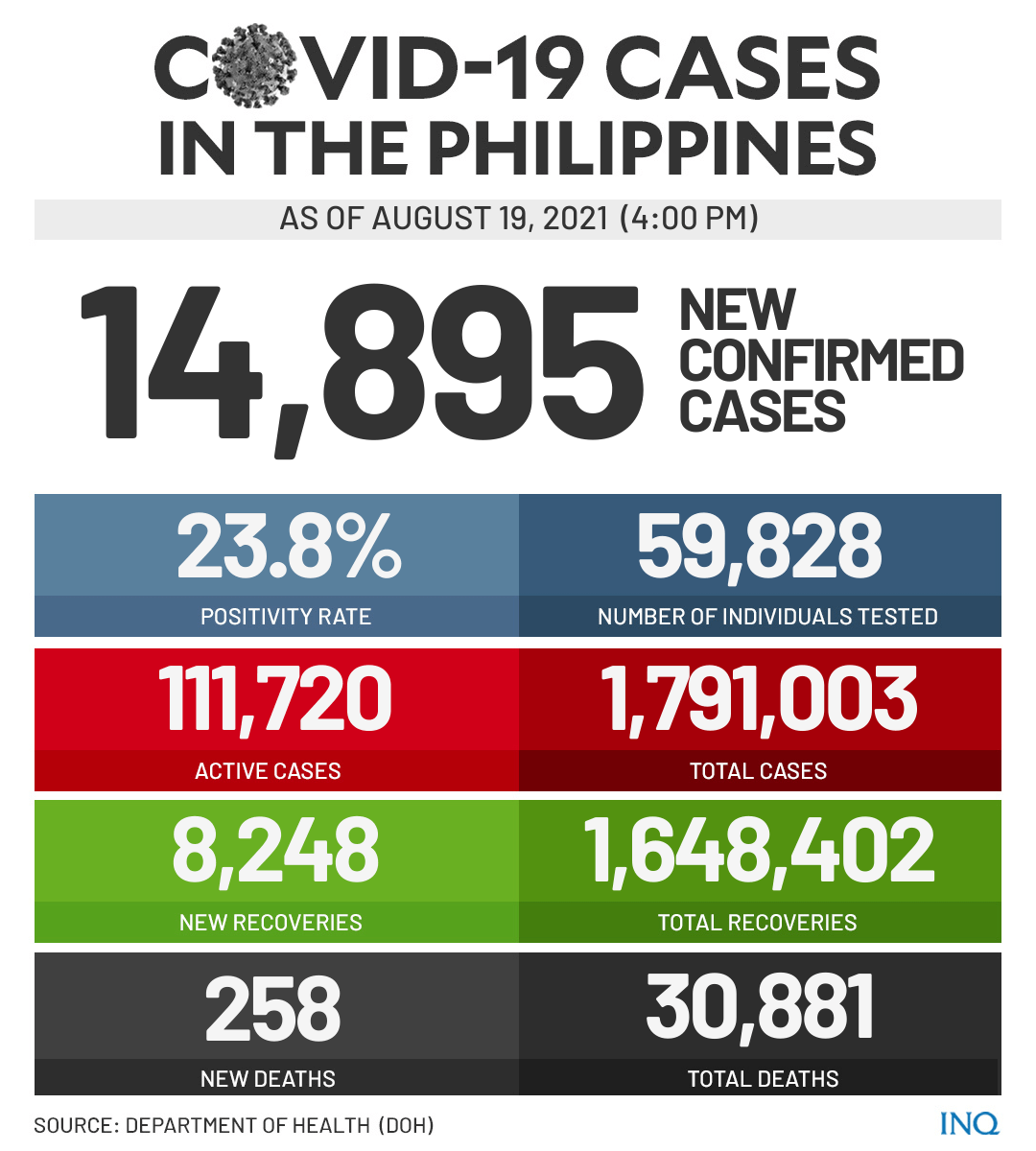 The Philippines has recorded its highest daily tally since the COVID-19 pandemic started last year with 18,332 new cases on Monday, according to a bulletin released by the Department of Health (DOH).
This latest data brings the total cases in the country to 1.86 million, with 7% of which are active cases. Total recoveries increased to 1.7 million, while the death toll grew to 31,961.
The agency also reported 466 new Delta variant cases within the nation, bringing the total to 1,273 people. Out of this, 442 were confirmed as local cases, 14 were returning overseas Filipino workers and 10 were still being verified.
DOH Undersecretary Maria Rosario Vergeire said that the highly contagious COVID-19 variant is now "roaming freely" in Metro Manila and Southern Tagalog Region. "It seems like there is already a community transmission," she added.
However, Vergeire stated that the health department would need further evidence to officially confirm a community transmission of the dangerous variant in the Philippines.