Philippines plunges into recession, cuts 2020 GDP outlook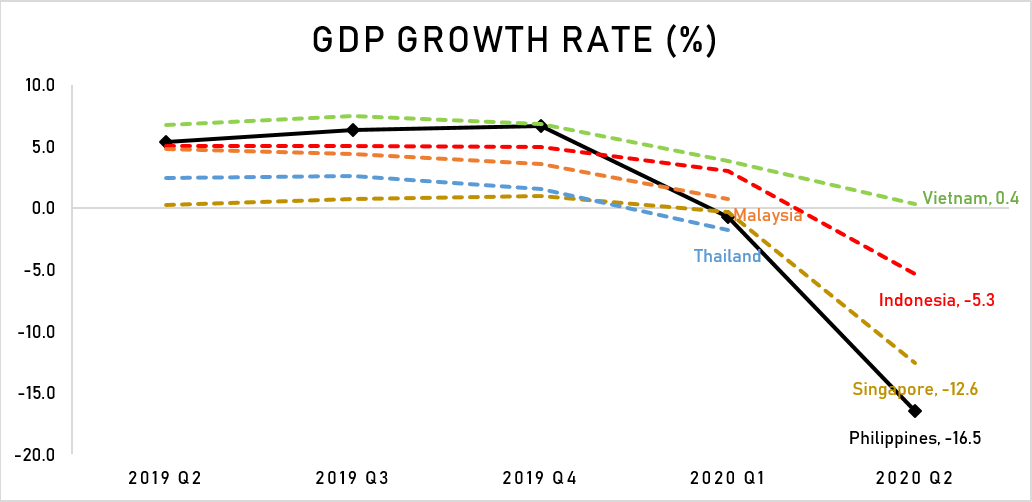 The Philippines suffered its deepest contraction in the second quarter, the worst economic contraction in recent history, amid one of Asia's strictest lockdowns against the COVID-19 pandemic.
According to the national statistics agency, the country's gross domestic product (GDP) shrank 16.5% from a year ago, the worst reading in a data series going back to 1981. GDP declined for a second consecutive quarter on a quarter-on-quarter basis, down 15.2%, implying the economy is in recession.
"The economic cost of trying to contain the virus is leaving large scars to household and corporate balance sheets, which will weigh heavily on demand for many months to come," Capital Economics analyst Alex Holmes wrote in a note after the release.
"A failure to contain the virus, continued restrictions to movement and inadequate policy support mean the Philippines is also likely to experience one of the region's slowest recoveries," Holmes added.