Same quarantine protocols eyed for Filipinos vaccinated in and out of PH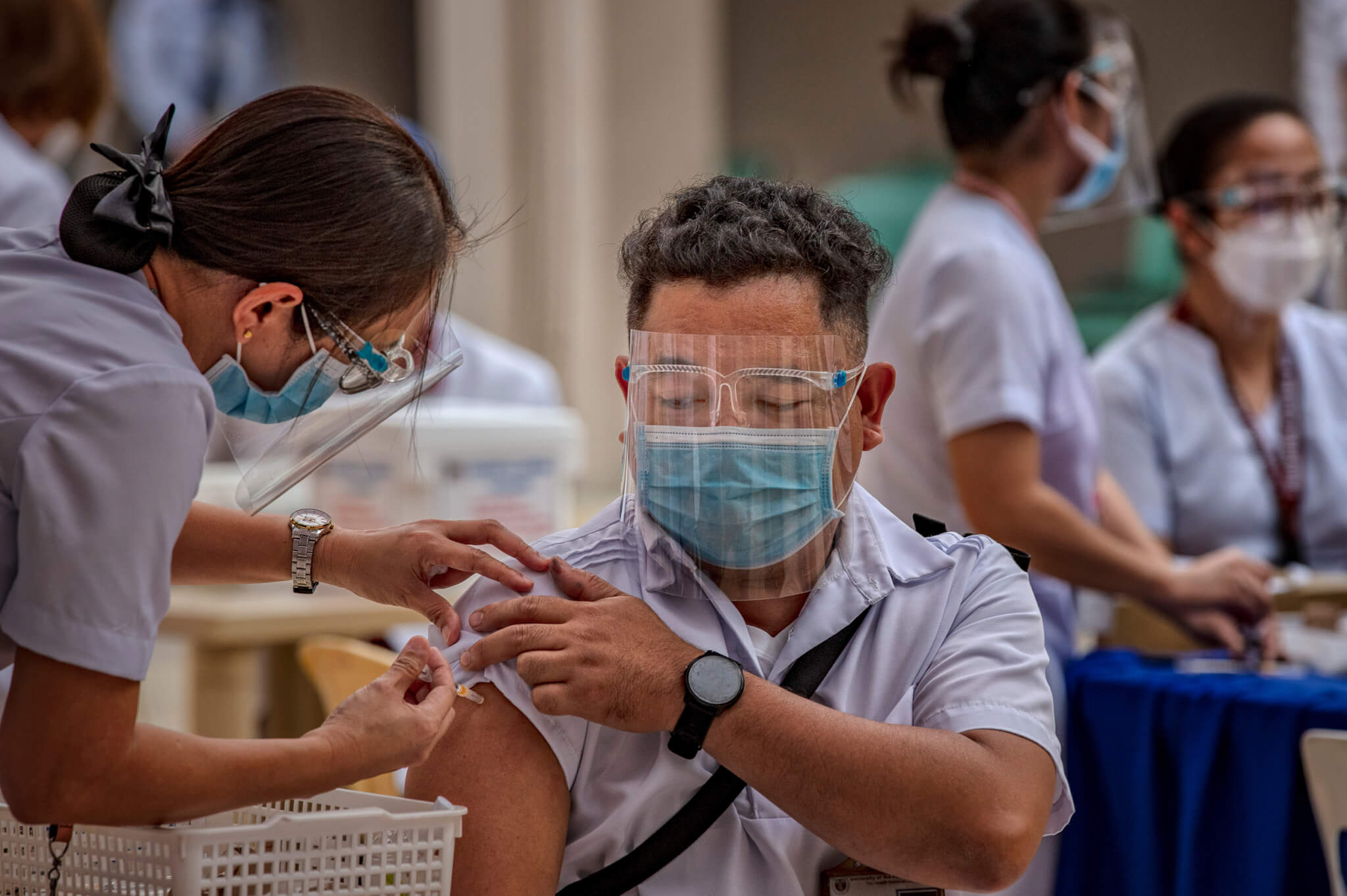 The technical working group for the National Task Force (NTF) Against COVID-19 is drafting standard quarantine protocols for Filipinos vaccinated in and out of the country.
"We want the policy for the vaccinated individuals to be fair and consistent. Because we have to remember that even vaccinated people can still get infected, especially now that we have new variants," said Carlito Galvez Jr., NTF chief implementer and vaccine czar.
The task force is coordinating with the Department of Foreign Affairs, Department of Labor and Employment, Overseas Workers Welfare Administration and staffing agencies for the validation of the vaccination of OFWs abroad, added Galvez.
The quarantine period for fully vaccinated travelers to the Philippines has been shortened from 14 to seven days, but only if they got vaccinated against COVID-19 in the country.\