U.S. utility nearshores customer service to iQor, saves $3M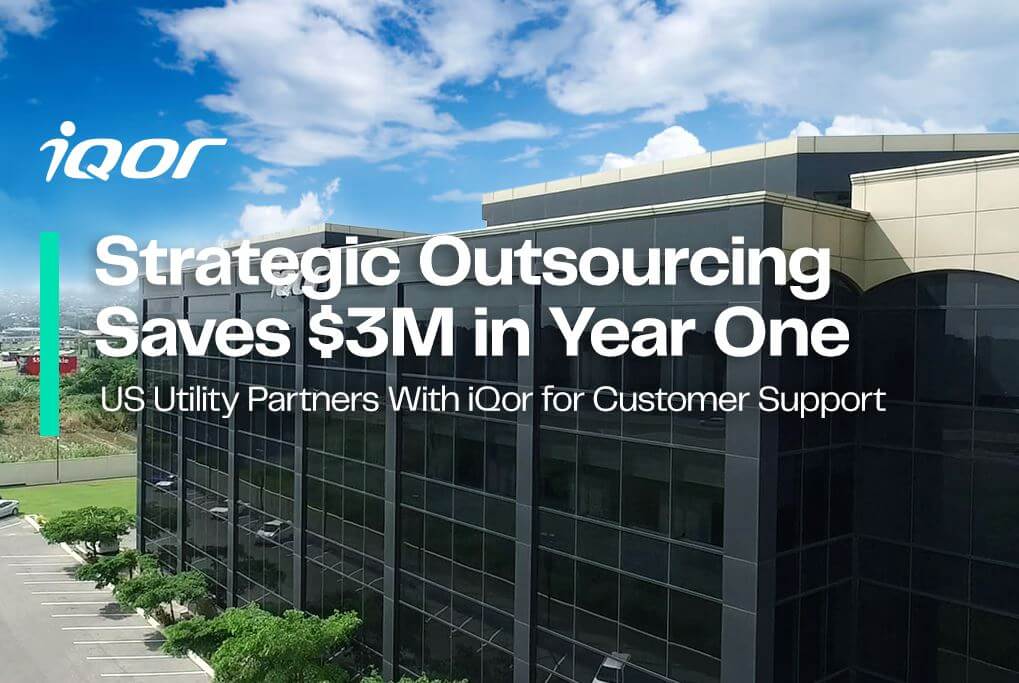 UNITED STATES — A U.S. utility saved $3 million in Year One of its partnership with iQor through strategic outsourcing to Trinidad and integrated digital services.
The utility selected iQor as their first and only business process outsourcing (BPO) partner over several BPOs recognized as Leaders in Gartner's 2022 Magic Quadrant for Customer Service. Together, iQor and the client identified the right mix of customer experience (CX) automation and human support to lower costs and maintain efficiency and quality.
"As a managed services provider of customer engagement and BPO integrated digital services, iQor developed a strategic outsourcing partnership with this client to design the optimal blend of CX automation and people. The team implemented a digital-first approach to optimize resources and align with the client's goals to increase industry competitiveness, customer satisfaction, and profitability," said iQor Chief Sales Officer James McClenahan.
The strategic outsourcing partnership with a digital-first mindset yielded multiple benefits for the client in Year One:
Saved $3 million in customer service delivery costs.
Invested in training and automation tools for better CX.
Optimized processes focused on contact center performance goals.
Enabled digitally savvy Trinidad team to deliver on agent proficiency targets.
To learn more, view the strategic outsourcing case study.
iQor is a managed services provider of customer engagement and technology-enabled business process outsourcing (BPO) solutions comprised of 40,000+ amazing employees spanning 10 countries. The company is passionate about delivering an outstanding omnichannel customer experience for brands across the globe. Harnessing intelligent CX technology that can scale teams anywhere, iQor's BPO solutions create happy employees and delighted customers. The company's irresistible culture results in a smile with each interaction to create optimal customer experiences. iQor enables diverse teams to scale its BPO digital solutions from local to global to create the CX experience brands demand to win and keep customers.
Learn more at iQor.com.