WNS Given Advanced Analytics BPS Leader Status By NelsonHall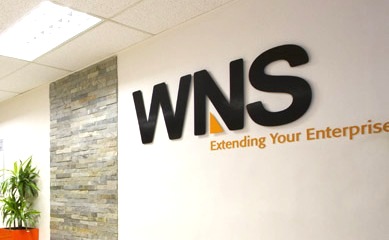 Business process management services provider WNS (Holdings) Limited has been honored as a "Leader" in NelsonHall's Vendor Evaluation & Assessment Tool (NEAT) for Advanced Analytics Business Process Services (BPS) in the Overall market segment. The leader status for Advanced Analytics BPS recognizes a firm's ability to meet future client requirements and deliver immediate benefits today. The report cites WNS's analytics capabilities that include its proprietary industry-aligned analytics platforms, dedicated analytics product and service offerings across big data management, spend optimization, social media, customer experience and voice-of-the-customer, as well as its investments in analytics automation, client self-service and image/video.
Keshav R. Murugesh, WNS group CEO, said its analytics-first approach enables incisive insights and improved competitive positioning for its clients. Meanwhile, Ivan Kotzev, lead CX services analyst at NelsonHall, said WNS's platforms, predictive models and analytics services address highly customized, vertical analytics solutions aimed at the next stage of business challenges. WNS operates in the Philippines, China, Costa Rica, India, Poland, Romania, South Africa, Spain, Sri Lanka, Turkey, the UK and the US.