World Bank downgrades global economy outlook
Posted on January 8, 2021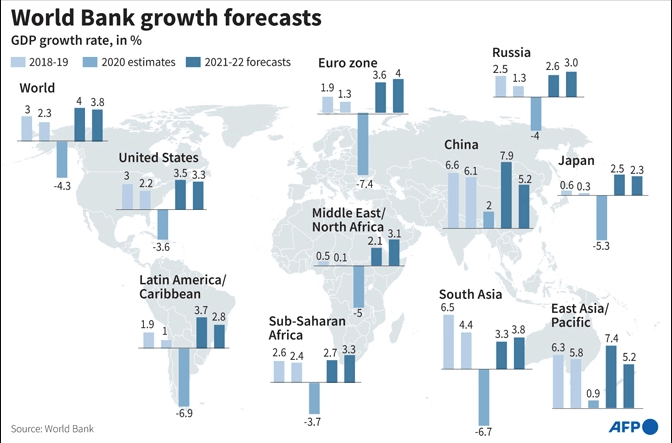 The World Bank (WB) downgraded its outlook for the global economy this week, warning that the economy could deteriorate if COVID-19 infections accelerate or the vaccine rollout is delayed.
More than half of the countries were downgraded in the semi-annual Global Economic Prospects report.
Outlook remains "highly uncertain," with Gross Domestic Product Growth (GDP) possibly going down as low as 1.6% this 2021. With this, WB said that countries will need to find a way to move beyond direct aid and reignite investment to stimulate growth.
Further out, the "lasting damage to health, education and balance sheets" may lower the global economy's potential output, the report said.