Coforge surpasses $1 billion revenue mark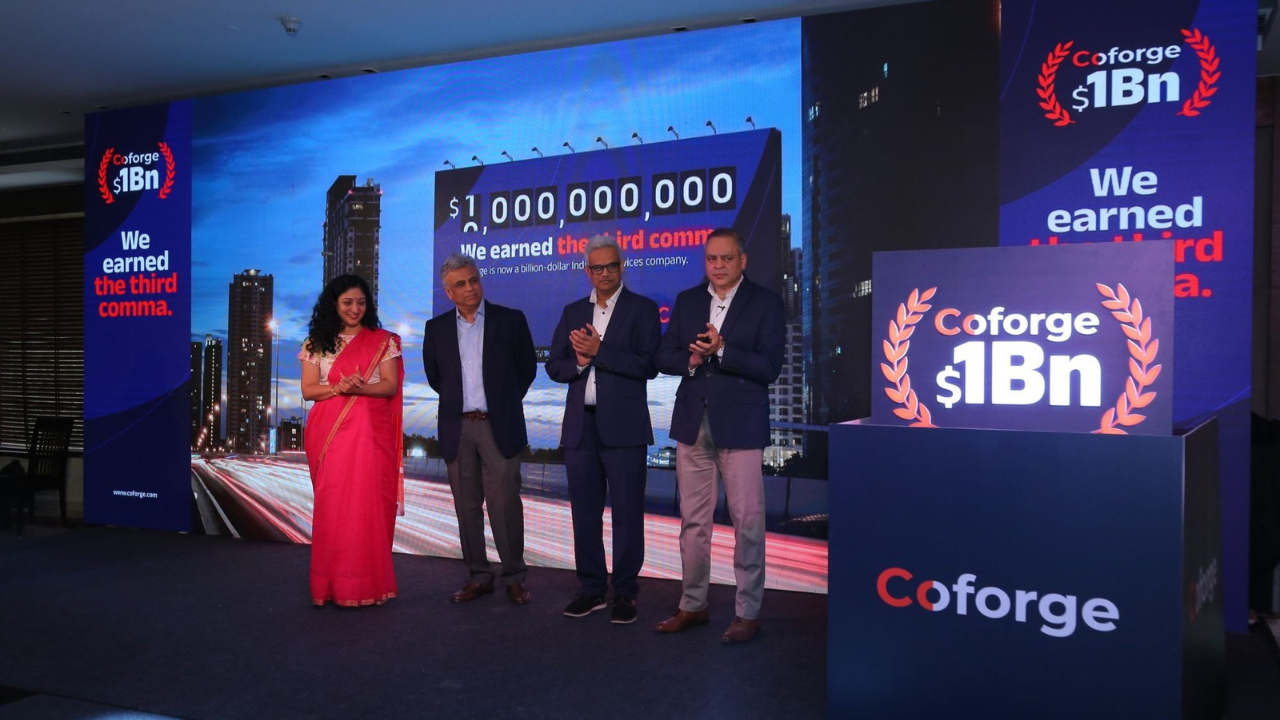 Photo from Entrepreneur
NOIDA, INDIA — Coforge, a global IT services company, has announced it has surpassed US$1 billion in revenue.
The Noida-based firm outperformed its full-year revenue growth expectations in fiscal year 2023 (FY23) and improved profitability in the last quarter. In FY23, the revenue increased by 24.6% to US$1.002 billion. The fourth quarter of FY23 was especially strong, with revenue at US$264.4 million, a rise of 5.6%.
To celebrate the milestone, the company is gifting each of its 21,000+ employees an Apple iPad.
"We believe that our performance during the quarter was marked by two key achievements. The first was a quarterly sequential US$ growth of 5.0%. The second major landmark has been the firm crossing the US$ one billion revenue mark. Our performance heading in to FY24 sets us up well to deliver robust growth," said Coforge Chief Executive Officer Sudhir Singh.
Business India reports that Coforge bounced back after a period of stagnation and that this development can be attributed to several critical changes in leadership and strategic reorientation. Singh's appointment as the CEO in 2017 was a significant turning point for the company, as it led to a substantial improvement in its growth trajectory, the news magazine added.
Coforge leverages cloud, data, integration, and automation technologies to help client businesses become high-growth enterprises. The firm is in India, the Americas & Canada, Europe, the Middle East, and Asia-Pacific.
The firm recently ranked 48th in the Time Doctor OA500, an index of the world's top 500 outsourcing firms and a vital tool in assisting the BPO decision-making community.