CrowdStrike acquires Bionic for cloud security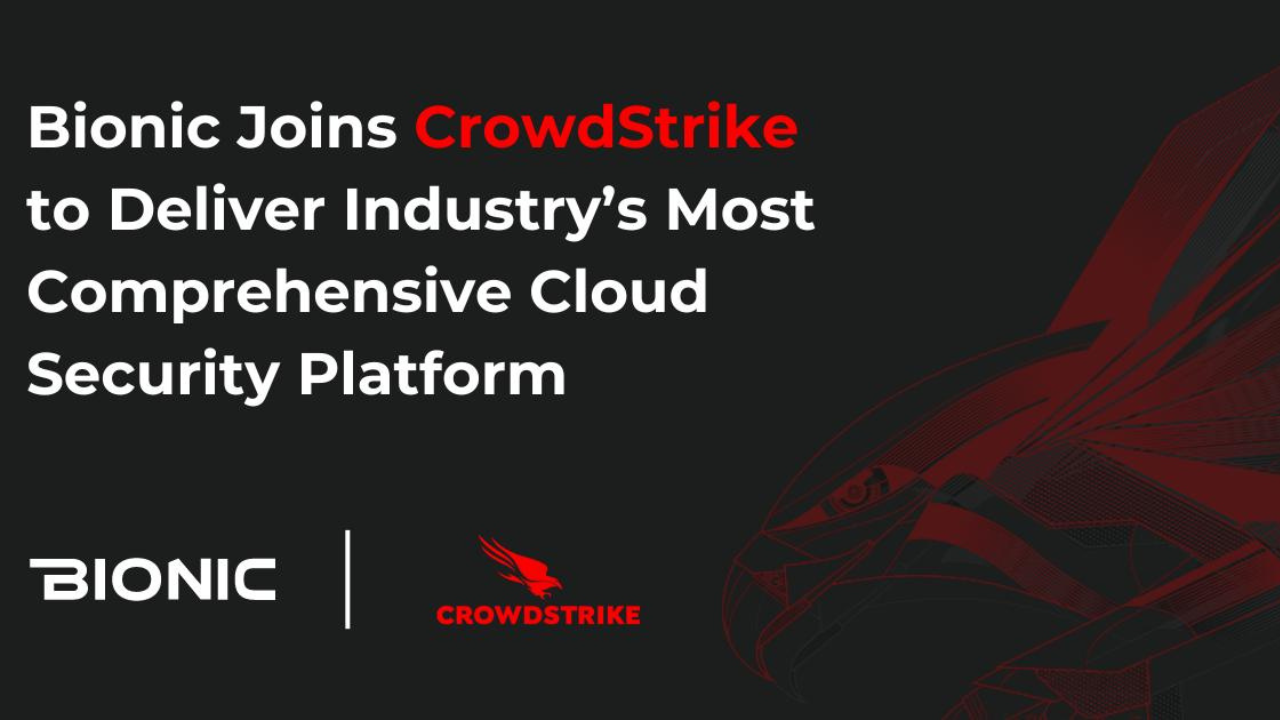 Photo from Bionic
TEXAS and LAS VEGAS, UNITED STATES — Global cybersecurity leader CrowdStrike has acquired Bionic, a pioneer in Application Security Posture Management (ASPM), for an undisclosed amount.
This strategic move bolsters CrowdStrike's Cloud Native Application Protection Platform (CNAPP) and provides comprehensive visibility and protection across cloud infrastructures. CrowdStrike now becomes the first cybersecurity company to offer end-to-end cloud security solutions on a unified platform.
"We pioneered cybersecurity for the cloud era, and the addition of Bionic further extends our cloud security leadership on our mission of stopping breaches," said George Kurtz, co-founder and chief executive officer at CrowdStrike.
"Bionic shares our passion for customer-focused innovation and will make a great addition to the CrowdStrike team."
Bionic's key capabilities include real-time application visibility, instant prioritization of vulnerabilities, and full visibility into serverless infrastructure.
"The strength and scale of Crowdstrike as a market leader and innovator will help us dramatically accelerate the adoption of ASPM by every business and organization on the planet," said Idan Ninyo, chief executive officer at Bionic.
CrowdStrike is a global cybersecurity leader with over $1.4 billion in annual revenue and over 5,500 employees worldwide.
Bionic is a cybersecurity startup founded in 2019 that develops an application security platform to help enterprises protect cloud-native applications. The company is based in Palo Alto and has raised over $33 million in funding.