DTI to conduct IT-BPM webinar to attract Australian businesses
Last updated: September 21, 2020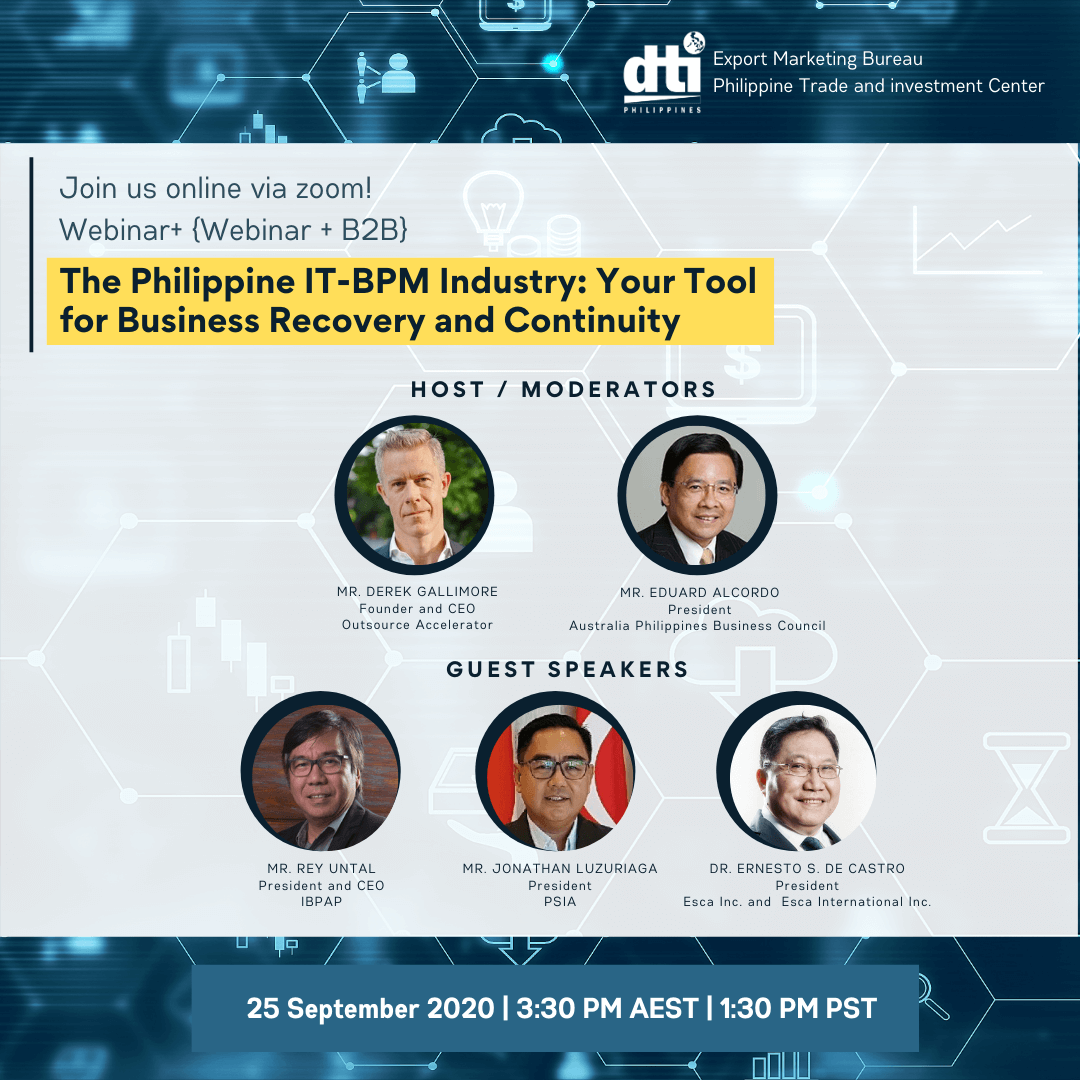 The Department of Trade and Industry (DTI) will be conducting a webinar to encourage Australian business to outsource their IT-BPM (Information Technology – Business Process Management) services in the Philippines.
The webinar titled "Philippine IT-BPM Industry: Your Tool for Business Recovery and Continuity" will be held on September 25, 3:30 pm Australian Eastern Standard Time (AEST), or 1:30 pm Philippine Standard Time (PST) via Zoom Conferencing.
The webinar, which will also focus on the country's current initiatives to maintain resiliency and show readiness for business amidst the pandemic, will be hosted and moderated by Outsource Accelerator Founder and CEO Derek Gallimore and Australia Philippines Business Council (APBC) President Eduard Alcordo.
Further, its guest speakers include: Rey Untal, President and CEO of Information Technology and Business Process Association of the Philippines (IBPAP); Jonathan Luzuriaga, President of Philippine Software Industry Association (PSIA); and Ernesto de Castro, President of Esca, Inc. and Esca International, Inc.
To register for the webinar, click here.