Elon Musk faces backlash after calling remote work 'morally wrong'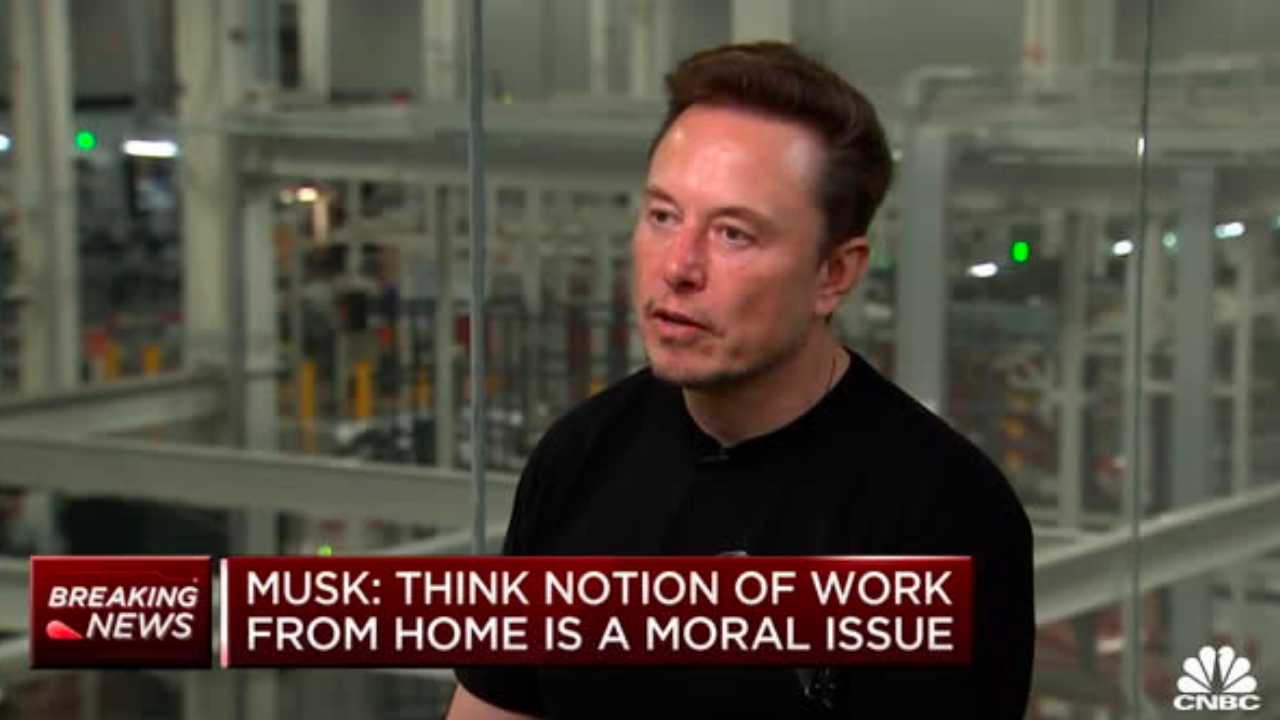 Photo from CNBC
NEW JERSEY, UNITED STATES — Billionaire entrepreneur Elon Musk faced significant criticism after stating that working from home is "morally wrong." 
During an interview with CNBC, the tech CEO described remote workers as "laptop classes" and likened the concept of working from home to a quote often attributed to Marie Antoinette, the last queen of France before the French Revolution.
"I think that the whole notion of work from home is a bit like the fake Marie Antoinette quote, 'Let them eat cake,'" Musk said. "It's not just a productivity thing. I think it's morally wrong."
Musk also argued that allowing some employees to work remotely while others in service industries must be on-site was unfair and hypocritical. 
The magnate has been a vocal advocate for returning to the office and implemented a strict policy at Tesla, threatening termination for employees who did not comply. 
His comments sparked a divided response on social media, with many users criticizing his stance as out of touch and calling for wealth redistribution. Others pointed out Tesla's exceptions for certain employees to work remotely due to resource constraints.
Despite the backlash, Musk expressed indifference to potential financial losses resulting from his unfiltered views on Twitter. He stated that he would continue to say what he wanted, even if it meant incurring negative consequences.