69% of Filipinos struggling with job search — survey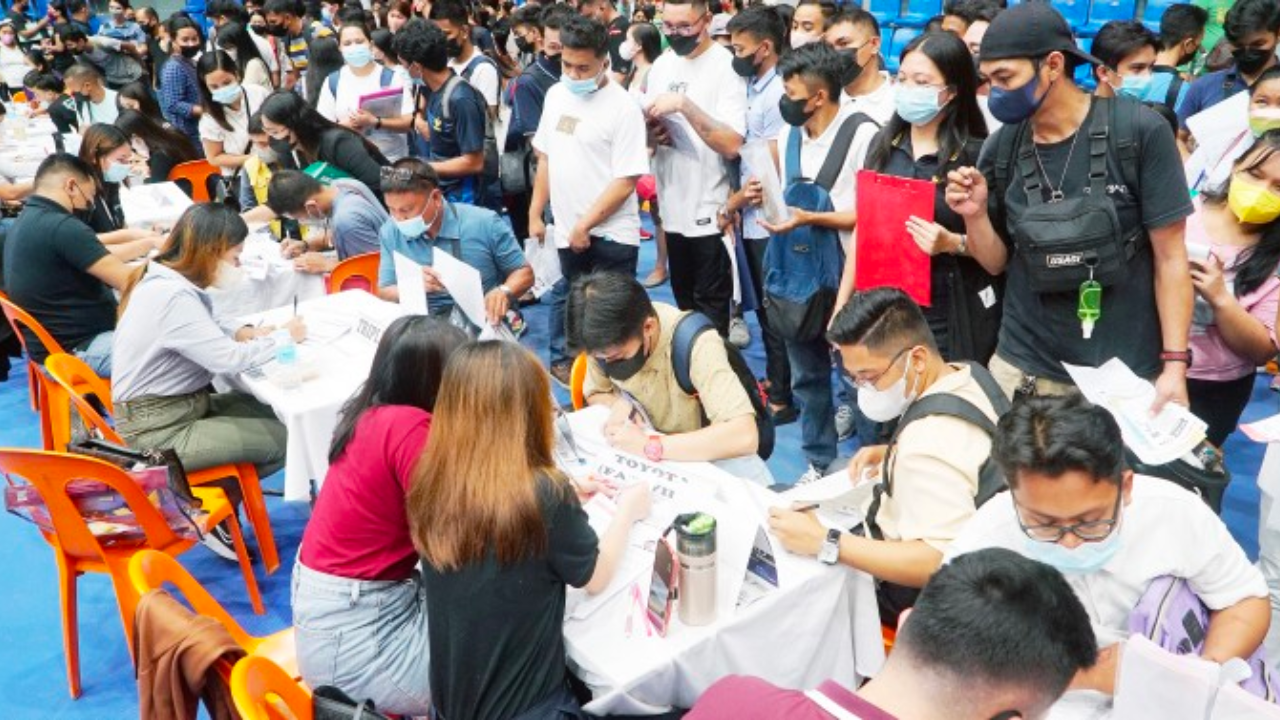 Photo from PNA
MANILA, PHILIPPINES — Recent survey findings from the Social Weather Stations (SWS) revealed that around 69% of Filipinos believed that finding a job nowadays is difficult.
On the other hand, 11% found it easy, while 16% considered it neither easy nor hard. The remaining four per cent were uncertain.
The latest SWS survey highlighted that job scarcity had been a persistent issue for Filipinos since 2011, with data showing a consistent range of 60% to 80% experiencing difficulty finding employment over the past 12 years.
The rate surged to nearly 90% during the pandemic's peak before dropping to 70% last year.
Regarding the outlook for future job availability, the survey found that 50% of respondents anticipated more job opportunities in the next 12 months. Meanwhile, 10% predicted a decrease, 26% expected no changes, and 14% were unsure.
The Trade Union Congress of the Philippines (TUCP) echoed the concerns raised by the survey results, emphasizing the need for sustainable job creation.
To help solve the issue, the group urged the Department of Labor and Employment (DOLE) to expedite the long-overdue Labor and Employment Plan (LEP).
"We badly need that playbook towards living wages, permanent decent jobs and public sector job creation," stated the TUCP.
TUCP also proposed the adoption of their jobs agenda roadmap for inclusive growth and building a fairer society.
Furthermore, the group also put forth several recommendations to promote rural development, job creation, wealth distribution, and sustainable industrial policy to the Philippines.