GenAI transforming software development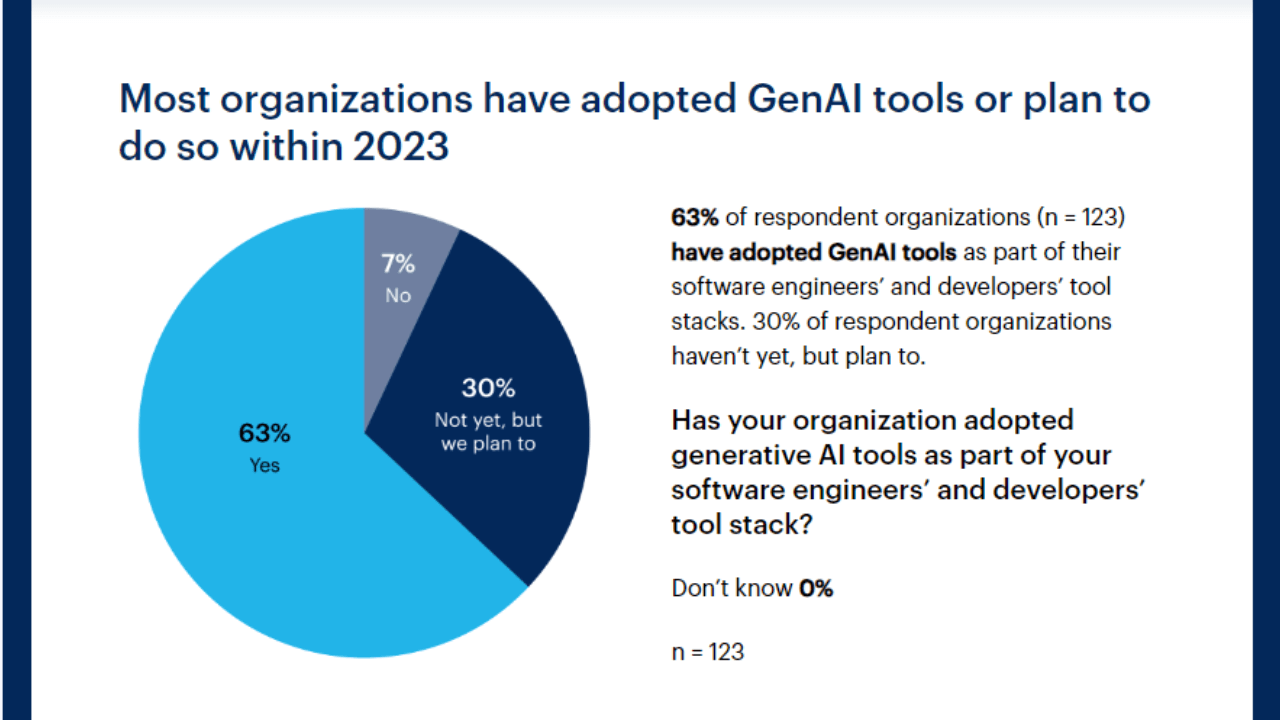 Photo from Gartner
CONNECTICUT, UNITED STATES — Generative artificial intelligence (AI) tools are rapidly changing software engineering, with most organizations adopting or poised to implement these technologies, according to a new report by Gartner.
The data, collected from 123 software engineering leaders, reveals widespread enthusiasm.
63% of companies are already integrating generative AI into their development workflows, while another 30% are nearing adoption. This signals a major shift in how software is developed across the industry.
The most common application is code generation, with 65% of adopters using or planning to use generative AI for this purpose. Other prevalent uses include code review and documentation generation, at 45% and 42% respectively.
Despite the eagerness to adopt, costs present a hurdle for many firms. However, the vast majority (82%) of those planning adoption expect integration within the current fiscal quarter or year, highlighting the swift pace of transformation.
Training is sourced both internally and externally. As generative AI becomes more entrenched, companies foresee increased workloads.
However, governance practices are currently lacking, with many organizations missing formal policies. Those with governance often utilize written guidelines to properly train staff on ethical and effective deployment.
The embrace of generative AI exemplifies a dynamic industry shift, promising enhanced efficiency and innovation but demanding new strategies for training, governance, and cost management.