Staffing giant Vaco appoints new CRO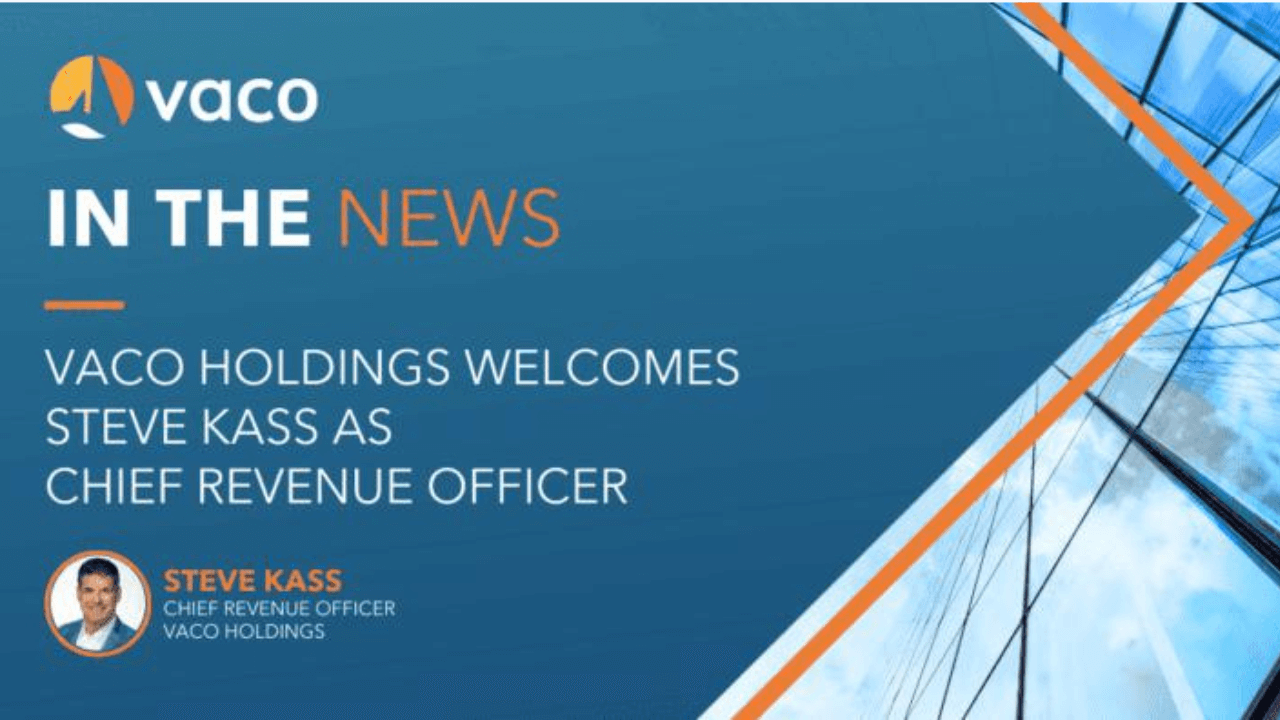 TENNESSEE, UNITED STATES — Global staffing firm Vaco Holdings has appointed Steve Kass as its new Chief Revenue Officer (CRO).
In his new role, Kass will be responsible for driving revenue strategies across Vaco's consulting, managed services, and talent solutions operations worldwide.
With nearly 30 years of experience, Kass has a proven track record of leading business transformations and revenue growth initiatives at talent solutions companies.
He has pioneered strategies in areas like enterprise business development and digital innovation during his previous roles, including sales and recruiting leadership positions at an S&P 500 staffing firm.
Most recently, Kass focused on offshore delivery of data analytics and architecture for financial services clients through his advisory firm SAK Digital Ventures.
"Vaco's strategic vision, especially in enterprise sales and technology, aligns with my passion for driving businesses to the next level," said Kass.
Vaco CEO Brian Waller welcomed Kass's appointment, saying: "His history of success, industry expertise and strategic vision will all be instrumental in our continued commitment to solving complex business challenges in partnership with our clients."
Headquartered in Nashville, Vaco operates in over 100 countries through several specialized brands. With a workforce exceeding 10,000, the company offers consulting, talent solutions, and managed services across areas like accounting, finance, technology, and digital.