Barcelona, Dubai, Tokyo top global cities for remote work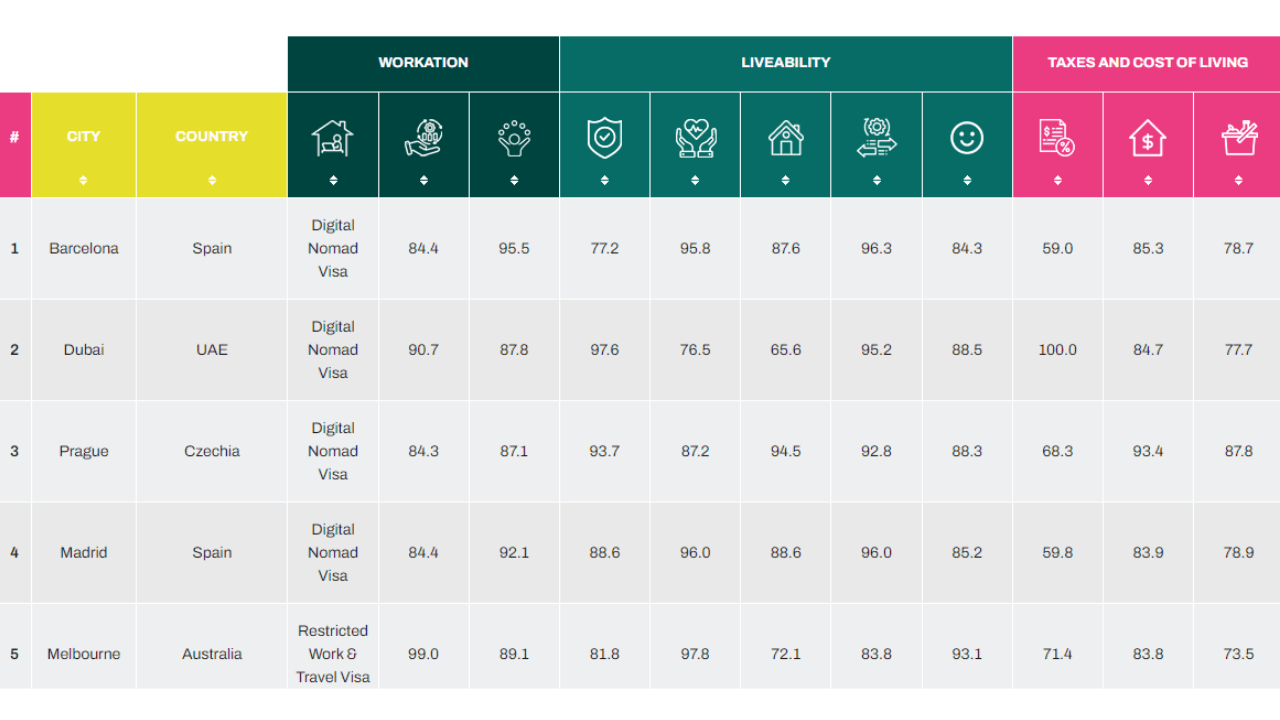 Photo from WorkMotion
BERLIN, GERMANY — A new study by HR platform WorkMotion has revealed the top global cities that offer the best conditions for remote employees.
Analyzing factors including compliance with local laws, cost of living, infrastructure, and overall livability, the index ranked Barcelona and Dubai as the leading locations, followed by Prague, Madrid, and Melbourne.
According to co-founder Carsten Lebtig, the shift to remote work has accelerated with the pandemic.
"Many companies are beginning to look further afield when hiring employees, comfortable with the idea that the best person for the job might be located in a different country," he said.
The study highlights cities that have introduced legislation to attract remote workers through visas. Dubai scored highly for its tax incentives, while Tokyo was noted for its straightforward employment compliance regulations.
The report also examines the rise of 'workcations', with younger remote workers temporarily relocating abroad while remaining employed.
WorkMotion's study offers insights for remote workers on the most accessible and appealing cities to work from abroad. While identifying global trends, the index assists companies and employees in making informed decisions about remote work policies and locations.
In a different study, Denmark was named the best country in the world for remote workers, according to The Global Remote Work Index 2023.