Hidilyn Diaz wins PH's first Olympic gold medal, makes history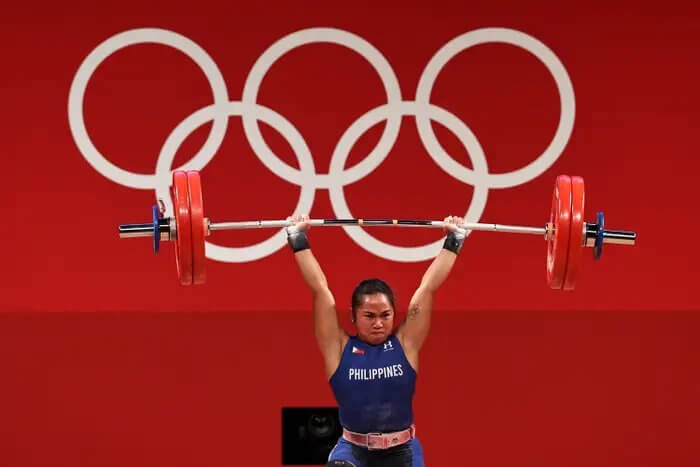 The Philippines' weightlifter Hidilyn Diaz secured the country's first-ever Olympic gold medal when she won in the women's 55kg division at the Tokyo International Forum on Monday.
The 30-year-old athlete lifted a combined total of 224kg — 97kg in the snatch and 127kg in the clean and jerk — placing her above silver medallist Liao Qiuyun of China and bronze medallist Zulfiya Chinshanlo of Kazakhstan.
In an interview with Yahoo News Singapore, Diaz shared, "I've never lifted 127kg before, ever. But somehow I did it tonight. God must be guiding me." 
Diaz previously won a silver at the 2016 Rio de Janeiro Games, making her the second Filipino athlete to win multiple Olympic game medals since Teofilo Yldefonso's swimming bronzes in 1928 and 1932.
"I want to thank God for guiding me and my team. I'm very thankful that I was able to bring home the gold for the Philippines," the weightlifting athlete concluded.