ibex opens its fifth BPO center in Jamaica
Posted on September 7, 2021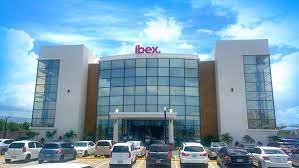 Global business process outsourcing (BPO) provider ibex announced the launch of its fifth campus in Jamaica, located in the southern town of Portmore.
The new center is expected to generate 1,300 digitally-enabled jobs, expanding the company's total employment on the island to more than 6,500 people.
ibex Senior Vice President and Jamaica Country Manager Jaime Vergara said that the increasing client demand, tech innovation, and the company's new customers have helped in creating over 1,500 jobs in Jamaica this 2021, placing the "island at the center of the BPO 2.0 revolution." 
Since opening its services in 2016, the outsourcing firm has invested over USD$50 million in the Caribbean country and helped increase employment in the industry from 200 to over 6,000 individuals. 
They also helped in enhancing the overall quality of life for its employees by investing over USD$40 million in annual salaries.
With its latest facility, ibex currently has a total of more than 5,000 seats in Jamaica across its campuses located in Ocho Rios, Portmore, and Kingston.