Intradiem appoints Tim FitzGerald as EVP of Sales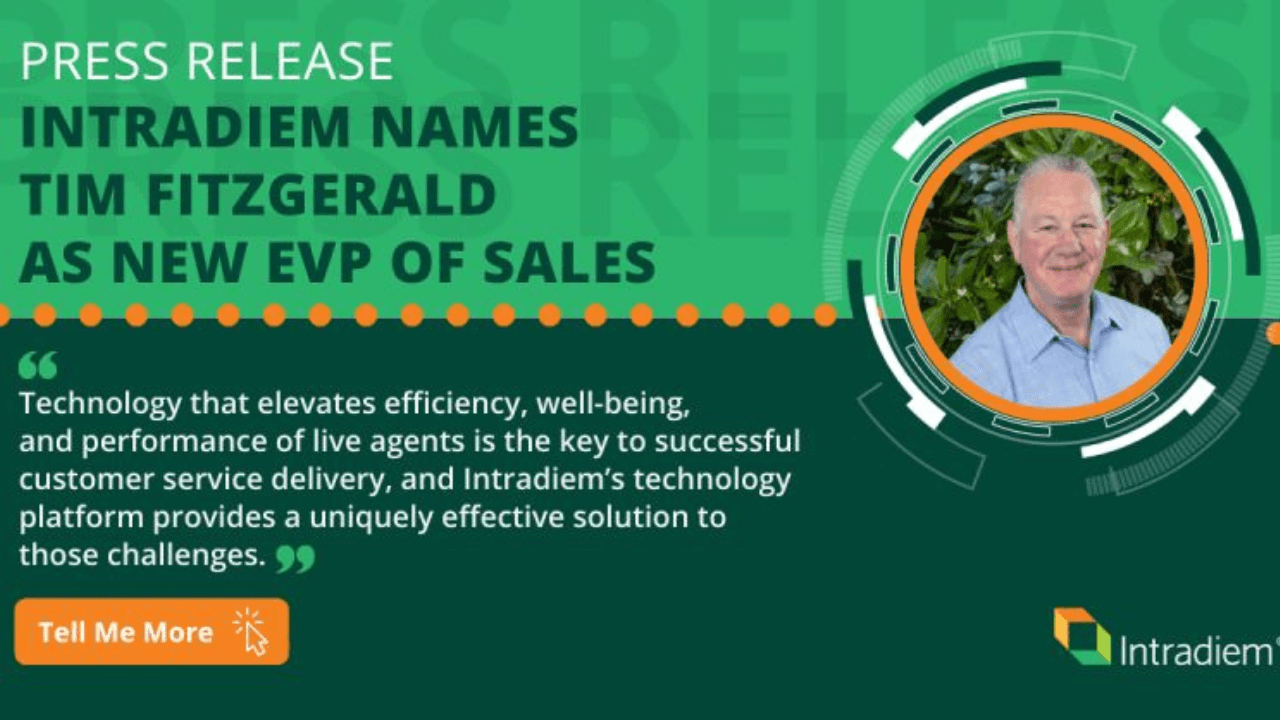 Photo from Intradiem
GEORGIA, UNITED STATES — Intradiem, a provider of Intelligent Automation solutions for contact centers and back-office teams, announced the appointment of Tim FitzGerald as its new Executive Vice President of Sales.
With a 36-year track record in global sales and executive management, FitzGerald is expected to boost Intradiem's worldwide sales strategy and operations.
"Tim is an accomplished technology sales executive, and we're thrilled that he's bringing his considerable expertise to helping us spread the benefits of intelligent automation to customer service teams," said Intradiem CEO Matt McConnell.
Before Intradiem, FitzGerald served in key leadership roles at Drishti Technologies and Zinc, and was instrumental in the strategic account program expansion at ServiceMax, leading to its acquisition by General Electric.
As part of his new responsibilities at Intradiem, FitzGerald will be responsible for devising new sales strategies and expanding the company's customer base in North America, the United Kingdom, Europe, the Middle East, Africa, and other global markets.
"Technology that improves the efficiency, well-being, and performance of live agents is pivotal to successful customer service delivery," said FitzGerald, underscoring Intradiem's unique value proposition in providing solutions for such challenges.
Intradiem CEO, Matt McConnell, expressed his enthusiasm for FitzGerald's arrival, stating, "His leadership will help us achieve our ambitious, long-term goal to reinvent customer service for everyone."
Intradiem's solutions support both in-center and remote customer service teams. The company says, through its AI-powered technology processes, its customers are projected to save more than $200 million this year. According to Crunchbase, Intradiem's revenue falls from $10 million to $50 million.