iQor helps fast-food giant reduce customer wait time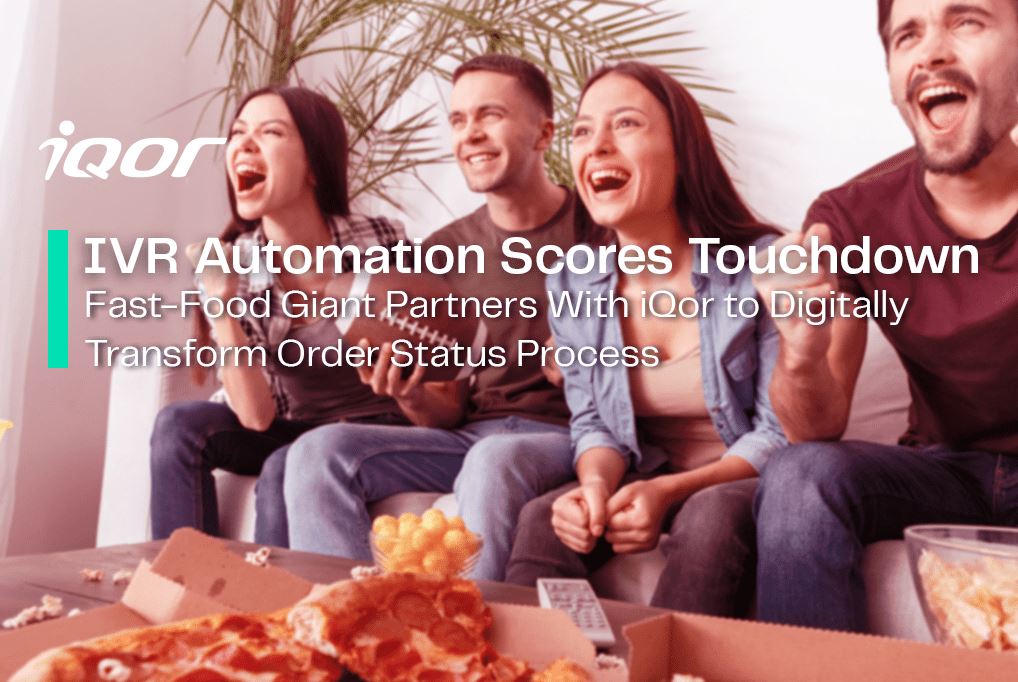 UNITED STATES — A multinational fast-food giant has partnered with iQor to effectively reduce customer wait time.
The move to digitally transform the company's food order status by phone was made in time for the Big Game—one of the busiest sales days of the year.
"As a longstanding CX solutions outsourcing partner to this fast-food client, we recommended an automated digital non-voice solution when they turned to us to help refine their order status process," said iQor President and CEO Gary Praznik.
iQor developed, implemented, and operated an interactive voice response (IVR) order status solution that provides exceptional customer experiences by:
Making it easy for customers to get their order status over the phone
Reducing order status wait time by minutes per call
Lessening the need for customers to speak with an agent when checking their order status
Reducing the cost and number of agents needed to handle order status calls for the Big Game
To learn more, view the IVR case study.
iQor is a managed services provider of customer engagement and technology-enabled business process outsourcing (BPO) solutions comprised of 40,000+ amazing employees spanning 10 countries. The company is passionate about delivering an outstanding omnichannel customer experience for brands across the globe. Harnessing intelligent CX technology that can scale teams anywhere, iQor's BPO solutions create happy employees and delighted customers. The company's irresistible culture results in a smile with each interaction to create optimal customer experiences. iQor enables diverse teams to scale its BPO digital solutions from local to global to create the CX experience brands demand to win and keep customers.
Learn more at iQor.com.